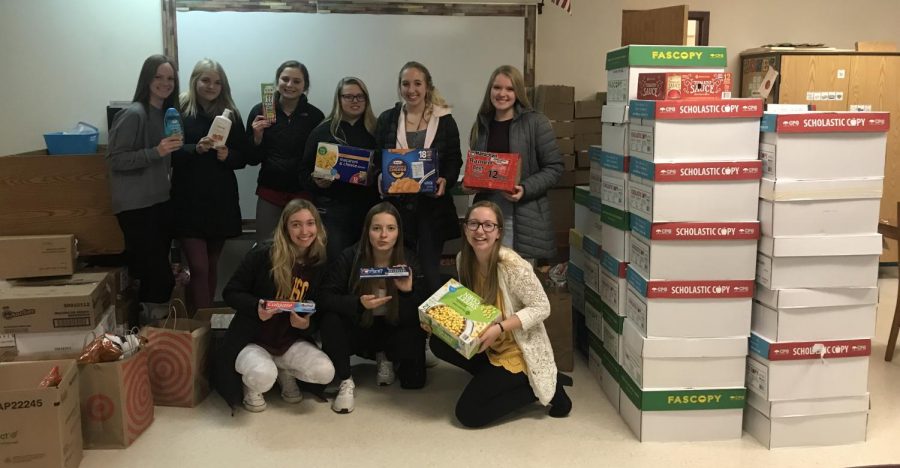 Submitted photo
During the November food drive (November 4-8), NPHPS students collected 4,444 food items, which weighed  2,322 pounds.  With school enrollment currently at 1315, that's about 3.38 food items or 1.77 pounds of food per student donated to the Peace Center.
Student Council Advisor Niki Johnson said, "This is another reminder that when everybody contributes what they can to a common cause, no matter how much or how little, we can collectively make a huge impact in our community. It also reminds me of how our students will rise to the occasion and surpass expectations when they are invited to help and make a difference."
The competition got fierce, and it was a close race!  Here are the totals:
1st Place:  Mr. Mould – 43.6 items per student
2nd Place: Mr. Schoenecker – 36.4 items per student
3rd Place:  Ms. Nelson – 17.4 items per student
The next highest classrooms were…..
Ms. Bishop with 242 total items
Ms. Allie Meyer with 216 total items
Ms. Schellin with 123 total items
Mr. Stensrud with 117 total items
Mr. Deihl with 108 total items
Ms. Schuette with 101 total items
Mr. Bowe with 97 total items