Snoball Week Jan. 27-Feb. 1
This year's Snoball dance will be one to look forward to. With activities throughout the school week and an improved dance, the Snoball committee is expecting a big turnout. The snoball committee is run by the students of New Prague High School with the help of Lisa Giesen and Lisa Tisdel. 
The biggest question has been – will the lights be on at the dance?  On February 1st, the school hosts the Snoball dance, and the lights will be off. Giesen says, "We want to keep it a dance for the students," adding the committee is, "hoping for a large crowd at the semi-formal dance."  They're also adding decorative lights to make sure there is enough lighting in the room if any issues arise. The committee took action to keep students engaged and positive heading into Snoball. 
During the week leading up to coronation and the dance, there will be games for students to play. According to Giesen, "The committee's goal is to have events during the school day to have students participate."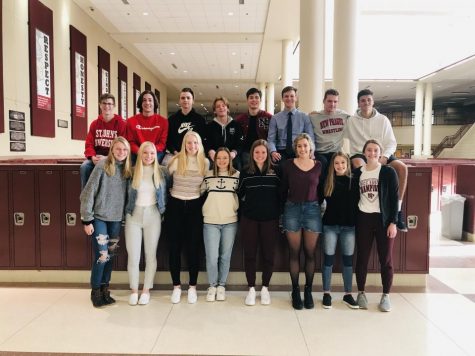 They are hosting a bean bag tournament January 28th through January 30th during lunches. Teams of two are required, and teammates have to have the same lunch period. The winners from Tuesday play on Wednesday and the winners from Wednesday play on Thursday. 
There will also be a dodgeball tournament during the early release on January 30th. Each team must have six to eight players. From bean bags to dodgeballs, they have lots of fun ways to get kids excited for Snoball week. 
The committee has other plans to get kids pumped for Snoball: dress-up days. Giesen adds that the committee, "kept dress days simple to have more students participate." The days include groutfit day on Monday, camo day on Tuesday, college day on Wednesday, Hawaiian day on Thursday, and Jersey day on Friday. 
They are also hosting NP Nutrition during school lunches on January 29th and January 30th. So, kids can participate not only with the activities but also the dress-up days and school lunches. 
The Friday pepfest will host activities for winter and spring sports or activities. There will also be a song performed by singers chosen by the Snoball committee. Students are thrilled to see the Snoball coronation, revealing which of the eight senior girls and eight senior boys are crowned Snoball royalty. See the picture for names of king and queen candidates.