Link Crew recruiting for next year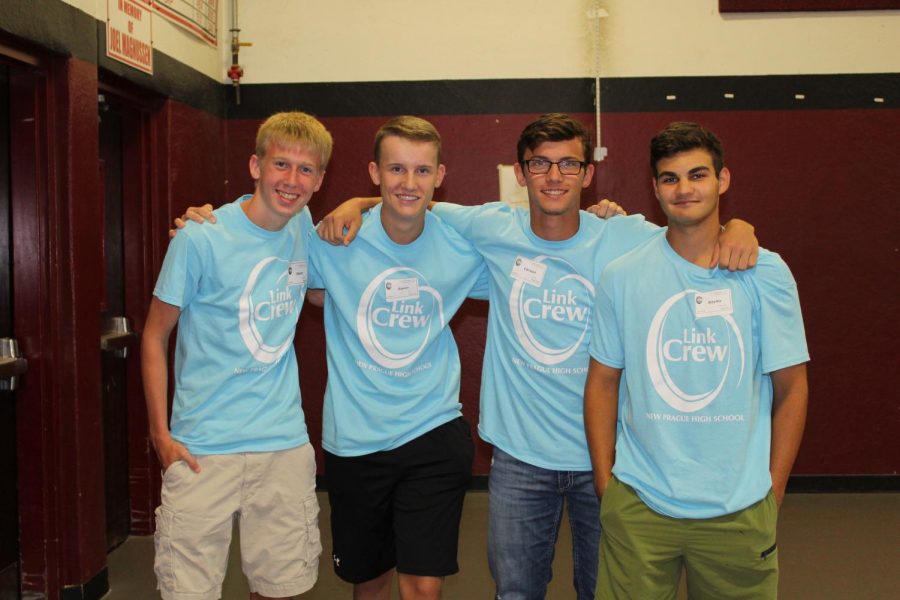 The New Prague High School Link Crew team is a group of individuals selected to aid in acclimating the incoming freshmen to the school. This year's Link Crew was led by staff members Alyce Meyer, Michael Coldagelli, and Niki Johnson. Under these directors, there were 76 juniors and seniors who paired up to introduce about 300 new freshmen to their new world.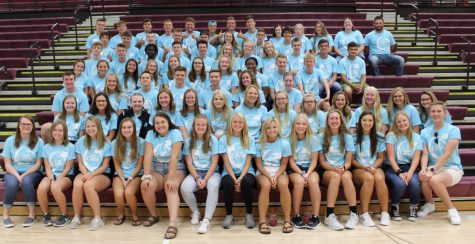 The Link Crew informational handout states: "Link Crew is a year-long orientation and transition program that helps gear up freshmen for high school success and creates positive whole school culture and climate change. This provides a structure that guides freshmen toward both academic and social success and helps create a safe and supportive school environment where freshmen learn that people at school care about them and their future. Link Crew removes the culture of negativity, hazing, and bullying toward freshmen and replaces it with structural support and purposeful connections that make a measurable difference in their success and at your school."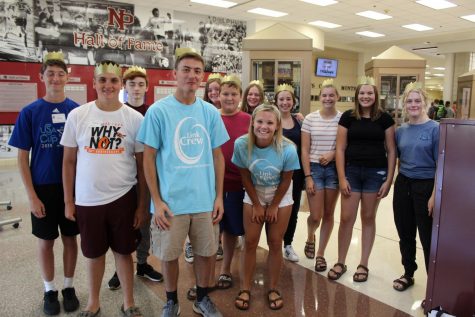 Before school started, the Link Crew kicked off the year by hosting a party in the school for new freshmen. This party helped ease anxiety new students face, provide insight on high school life, and answer any and all questions they had. 
Link Crew is looking for new members to join next year's crew.  Link Crew material said, "Link Leaders are juniors and seniors with traditional and nontraditional leadership qualities who will guide the freshmen to discover what it takes to be successful in high school. These leaders will be extensively trained to be positive role models, motivators and teachers for our freshmen class throughout their first year of high school."
If you have questions about getting involved, please direct questions to Counselor Niki Johnson at [email protected]. 
About the Writer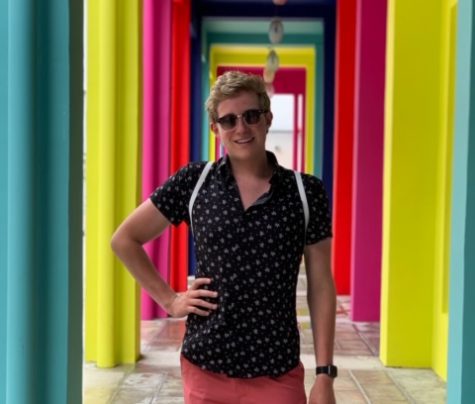 Adam Langfield, Writer
Adam Langfield is a Junior at NPHS. He is also involved in many extracurriculars. He likes to go shopping and hang out with friends whenever he gets the...