Spring Play "The Nerd" postponed indefinitely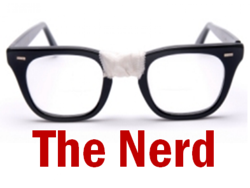 For this year's spring play, New Prague High School's theater is presenting "The Nerd" by Larry Shue. The play is set in Indiana in 1979 and is about an architect and his friends who live together. One day, they get a visit by an unexpected house guest, Rick Steadman, who once saved the life of Willum Cubbert, the main character who is played by Sam Elliot. The cast of seven consists of Ian Hanson as Rick Steadman, Carly Berglund as Axel Hammond, Becca Walsh as Tansy McGinnis, Dylan Vilt as Warnock Waldgrave, Sadie El-Wailli as Clelia Waldgrave, and Amara Prohaska as Thora Waldgrave. 
Senior Carly Berglund, an active participant in the school's theater, said practices were interesting since "the first time we read through the script none of us could finish reading it because we were all laughing." 
She is excited to share with people that the script is very funny and can't wait for people to see the show. Berglund also shares her excitement for the setting and props this year because they "are more intensive and detailed compared to the one-act which consisted of barely any setting props at all." She not only got to have fun spending time with the cast but with director Ben Thietje. She said, "I love working with him. He's not only a great mentor on the stage but off the stage as well."
The spring play showtimes were set to be at 7:30 p.m. on both March 27th and 28th, but have unfortunately been postponed until further notice due to the Coronavirus crisis. 
Berglund said, "It's really unfortunate that the play was canceled because of the Coronavirus. We worked really hard on it and wanted to show people our work on it." 
She hopes that the spring play can be rescheduled so she can share her love of the two-act comedy with the rest of the school and community. 
For future theater performances, she wants to encourage more students to be involved with the school's theater and says, "people should definitely audition, the auditions are really fun and there's no pressure and people should take the chance." 
So, until the Coronavirus calms down, the people will have to wait to see this year's spring play.
About the Writer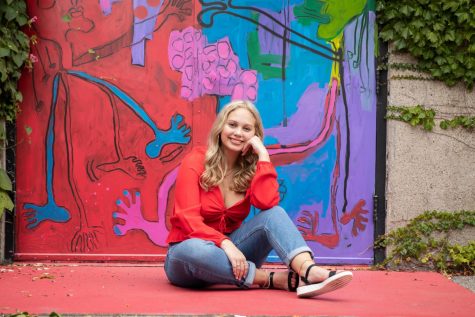 Grace Knutson, Writer
Grace Knutson is a senior at New Prague High School. She is currently co-leader of the BRIDGE club and is a member of the Steering Committee for the Youth...