Prepare to go "Sideways" with one act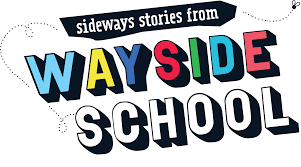 Each winter, New Prague High School participates in the competitive One Act Plays. The One Act Play is a theatre event in which New Prague competes against many other high schools, each trying to perform the best 30-35 minute play. Each school performs their show for a panel of judges and is graded using a rubric. 
Directed by Ben Thietje, this year's one act is "Sideways Stories from Wayside School," based on a children's book written by Louis Sachar. The show is about a group of young children: Myron, Bebe, Leslie, Dameon, and Ronda, who go through the weird and (in some cases) evil teachers and situations of Wayside School. 
The cast includes: Kayla Einertson, Phia Huebner, Mikkal Hvidsten, Jonathan Lake, Cole Logelin, Greta Madsen, and Amara Prochaska, with the ensemble made up by Kadyn Anderson, Micah Anderson, Natalie Boelter, Carson Logelin, Savannah Ryburn, Noah Stocker, and the stage crew made up by Abi Bartusek and Emily Chaffee. 
The One Act has its one and only public performance on January 28th at 7:30 p.m. at New Prague High School. After that, the group is off to compete at Sub-sections the next day, January 29th, at Jordan High School. If they place first, second, or third, they move onto Sections at Chaska High School on February 5th, and if they win there, they go to state on February 10th and 11th. 
Come support Trojan Theatre at their performances and competitions!