2 boys swimmers qualify for state in inaugural season
In the inaugural season of the New Prague Boys Swim and Dive team, 2 swimmers qualified to compete in the state competition.
Congratulations to Jacob Bisek for placing 16th in the 500 Free.
Congratulations to Brendan Panka who finished 10th in 200 Free.
Bisek also competed in the 200 freestyle and Panka in the 100 freestyle. The state competition was held Thursday, March 3 – Saturday, March 5 at the Jean K. Freeman Aquatic Center at the University of Minnesota.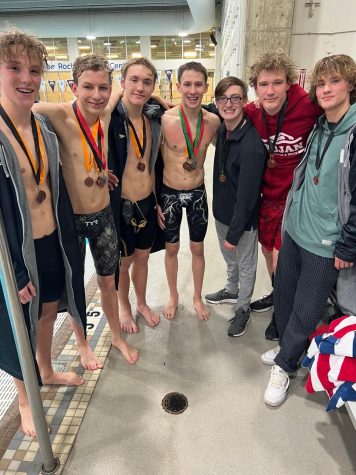 Other notable finishes at sections include:
400 freestyle relay team placed 4th: Jacob Bisek, Carson Sayler, Ryan Foust, Brendan Panka
200 medey relay team placed 8th: Carson Sayler, Jonathan Sayler, Alex Dvorak, Willem Serie
200 freestyle relay team placed 8th: Jacob Bisek, Ryan Foust, Willem Serie, Brendan Panka