Dance team season wrap up
New Prague Dance Team made history in their 2021-22 season. Led, by head coach Tiffany Sandhurst and captains Alix Queen and Macy Tietz, the squad made a splash in the newly joined Metro West Conference. A new conference can be difficult to adjust to, but NPDT made the most of it. A great finish to the year was earning a trip to Target Center for the State Tournament.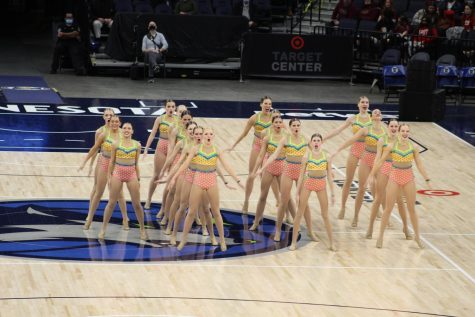 Major accomplishments this season led to a 1st time State qualifying NPDT.  In January, the Trojans competed in Mounds View, earning a clean sweep of all 5 dances. In February, they attended the 1AA Championships where they placed 3rd in high kick and 2nd in Jazz, sending both dances to the MSHSL meet. 
Sophomore Baylee Mushitz spoke about the State experience. "Our entire season consisted of making history and breaking records for NPDT. Going to State was an unreal experience. We had constant smiles on our faces since the moment we were announced at sections. Everyone on the team was very close with one another, creating a heard-working environment which led to accomplishing our goals this season."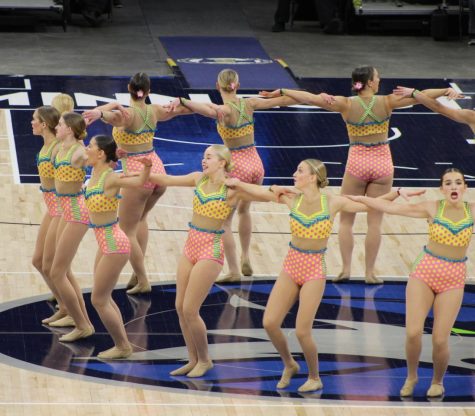 A successful and historic season is now in the books for the New Prague Dance Team. The following  seniors graduate this year, Lauren Friendshuh, Alix Queen, Macy Tietz, and Madison Nelson. All four were selected as Minnesota All-State Dancers.