Girls basketball season wrap up
New Prague Girls Basketball finished up their season. The team was head coached by Eric Specht along with Jeremy Biermaier, Amy Killian, and Dustan Drummer. The four senior captains included Avery Hennen, Hanna Wedeking, Payton Morris, and Ellie Hingten. 
Coach Specht shared his thoughts on the year: "Overall, our season was filled with many ups and downs. Our biggest obstacle was dealing with injuries, as we lost several key contributors for the year early on. Even though our record wasn't better, we definitely improved as a team. We were more competitive the second time through the conference. Statistically, we improved in every category from last year while playing a much more demanding schedule. I'm proud of the girls' commitment to improving every day."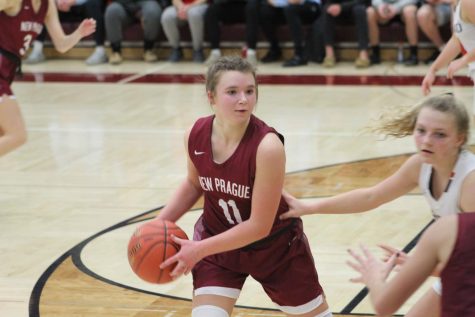 One of the team's favorite memories is the Brainerd trip. The team traveled up north and faced some competitive teams: Brainerd and Andover. The trip included fun bus rides, practicing in college gyms, and an overall great team-bonding experience. Although they lost to a tough Andover squad, the team showed great effort, skill, and teamwork.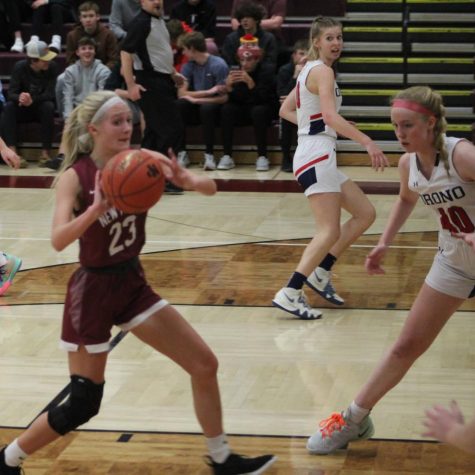 The Head Coach also talked about the future of the program: "Going forward, we have some pieces in place to see continued growth. Our underclassmen gained a lot of experience this year at all levels. That said, for the program to take steps forward, the girls will need to truly commit to improving. Just because our underclassmen are another year older, that does not mean they are going to 'be better.' This off season will be an important one for our program."
The graduating seniors are as follows: Avery Hennen, Hanna Wedeking, Payton Morris, Ellie Hingten, and Sammie Kotek.