Girls hockey wrap up
The girls' hockey season has come to an end! Coached by Taylor Ries, they finished with a record of 10-13-3: 10 wins, 13 loses, and 3 ties.
The team motto this year was "a team above all, above all a team."  This motto helped to unify and strengthen team chemistry. One of the girl's favorite memories this year was taking a team bonding trip to Duluth. On this exciting trip up north, the girls played in a hockey tournament and explored the city. They left Duluth with strong relationships and fun memories. The team this year was proud of their constant hard work and exceeding their own expectations of the team and individual goals.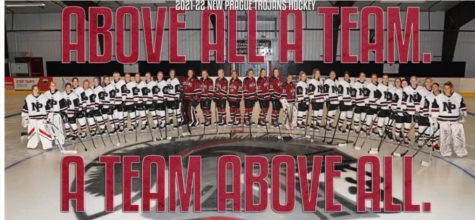 Their best game this season was against the number one ranked Orono Spartans. Even though they ended with a 1-2 loss, they were very proud of how close the game was. Top players this year included goalie Mariah Marek with a .920 save percentage, forward Ella Hansen with 26 total points, 13 of which were goals, and Ellie Skaja with 15 assists.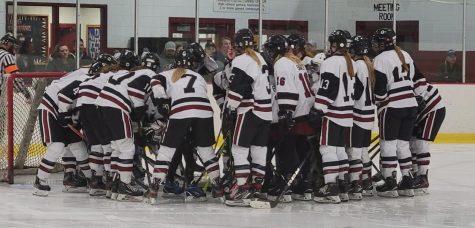 Overall, the girls had a grand time this season and can't wait to come back to play next year!
Graduating seniors include Mariah Marek, Ellie Skaja, Hailey Caliguri, Hannah Robasse, Bre Naig, CeCe Madsen, Lily Moravchik, Taylor Smith.