Speech team has rebuilding season
Under the direction of new Head Speech Coach Natalie Nelson, this year's speech season was one that showed improvement, skill, and growth individually and as a team. Many people from the Speech team met their goals and everyone on the team had something of which to be proud. 
Last year the team dwindled to only 3 people by the end of the season which showed dying interest in the activity. However, with the return of full in-person school and activities, the season ended with 12 amazing members.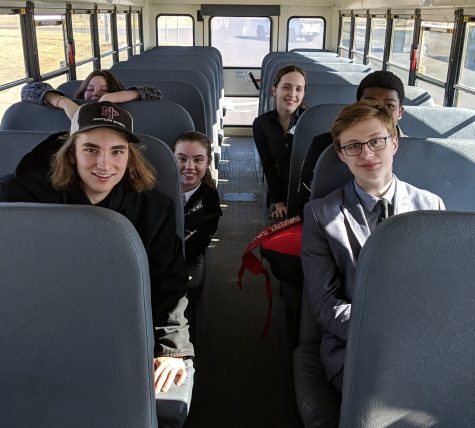 The team participated in 6 different tournaments this season, and 4 students participated in sections including Mallory Jirik, Andrew Cervenka, Taylor Peterson, and Mason Schmitz. 
With many newcomers joining the team this year, there was plenty of energy and excitement in this year's season. Overall, this season was a great show of the academic and competitiveness of our student body.