Bowling team qualifies for state competition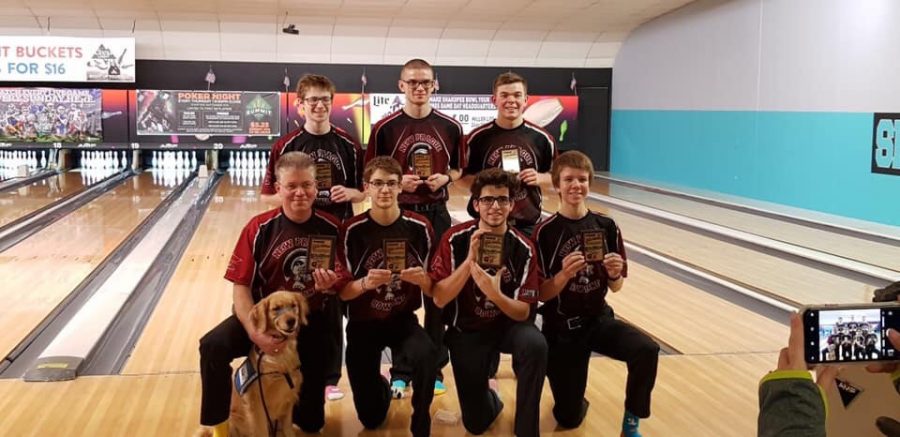 To answer your first question: yes, there is a high school bowling team. Since our formation in 2011, we are six-time conference champions and multi-award winners at the state level. Typically we face an easy path to state, but this year had a more complex path to the tournament. 
The 2019 season was a bit rocky compared to our 16-0 season last year. Our five loss season left us in third place concluding the regular season. Although we were able to claw our way to second place during the conference tournament, we still found ourselves on the losing end of conference supremacy. Thankfully, our team average was high enough to pull us into the super regional tournament: the only way to make it to state. Although we only needed to place in the top twelve to advance to state, we bulldozed our way to third place. 
The state tournament is this Saturday, December 7th in Alexandria. With our strong team, I like our chances of beating last year's fourth-place victory. From our two seniors to our four sophomores, we all bring unique qualities that contribute to team success. This would not be possible without our three coaches: Darin, Al, and Harper. Without their dedication and consistent effort, we would not be the state-bound team that we are going into this weekend.