The greatest app of all time: Tik Tok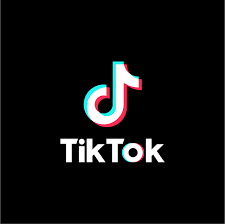 As we move into 2020, there has been a new app that has taken the world by storm. Yes, I am talking about the iconic Tik Tok: an app where you can post funny, dance, or serious videos. The app first gained traction in December of 2018 and has only continued to flourish. As of right now, there are 500 million users on Tik Tok, compared to Twitter's 126 million users. Lil Nas X's hit "Old Town Road" gained popularity in part from its use in Tik Tok videos. The song now holds the record for being at the No. 1 spot on the billboard charts the longest: a whopping 17 weeks, which is partially due to Tik Tok. Tik Tok has also been the #1 app in the United States since mid-September of 2019 and continues to be. We covered the analytical side and now let's talk about the fun side of Tik Tok.
Tik Tok video created and provided by Ella Ettlin
The videos are made of one to sixty seconds of pure joy. In my many months of experience, I have found very few videos that I have not enjoyed. From dancing videos to the big memes, there is something for everybody on the Tik Tok. Some of the popular dances are the "Renegade," "STUPID," "Why you so obsessed with me," and "223's." The dancing videos of the app are unmatched. There are also funny videos with everything from just telling jokes to actual meme videos. Some of the popular funny trends include "The Months Of The Year" – people posting funny pictures of them throughout the year, "Minnesota Memes," and "Point Of View" videos. There are videos of people creating works of art, fashion videos, and life hacks. The dancing and comedy videos are generally more popular. 
Tik Tok video created and provided by Ella Ettlin
Making Tik Toks with your friends is a great way to bond and pass time. You can learn the dances and come up with your own jokes together. When using Tik Tok, there is one page any Tik Toker hopes to get on: the "For You Page" This is the home of the most popular videos. Everyone's "#fyp" is a little bit different based off of what they regularly watch, but most of the videos on the page have gone viral. Having the "For You Page" makes the app user-friendly and keeps the users hungry to make it onto the page one day. I have made it onto the page twice. Unfortunately, none of my videos have gone viral, but one day they will.

Tik Tok video created and provided by Josh Anderson
There are a lot of opportunities through Tik Tok. We have seen people who have gone viral and are currently making money. Charlie D'Amelio, Lil' Huddy, and Loren Gray are just a few among the people who have made it on the app. D'Amelio's earnings are said to be $1,837,497 dollars within the past year. Anybody would love to have that amount of money for making simple videos. Something that has burst onto the scene has been the "Hype House." The Hype House is an actual house that nineteen TikTok members own. Four of them live there full time, while the other fifteen stay there when they are in town. They're like Tik Tok's version of Jake Paul's "Team 10" from YouTube. "The Hype House" gang is considered the biggest influence on the app. There is a lot of money to be made with this rising app, and this chance can come to anyone who uses the app. 
Recently, Tik Tok has been under fire from the recent accusations of being a national security threat. The Guardian published leaked documents that instruct Tik Tok to censor any videos pertaining to the recent Hong Kong protests, the Communist Party of China, or Tiananmen Square for example. There has been a call for a federal investigation into whether or not Tik Tok is a national security threat. There have been accusations that they might use the data they collect from us against us, interfere in our elections easier, and use it for propaganda in their country. 
With all of the negative allegations swarming around, just remember to use it with caution and thought. 
All in all, Tik Tok is a great app to use. You can have fun with your friends or become famous like Charlie D'Amelio. No matter what you use it for, I can guarantee you will have fun. It is quite literally the best app on the scene right now. Go check out the Tik Toks linked here! (You may see some from yours truly.) 
Tik Tok video created and provided by Ella Ettlin
In the great words of @kyleexum "I been tik toking while I'm walkin with my dogs and Milly rockin, hit the woah, then pop and lock it like the clock."