One Act Play cast finishes third in sections
If you've been too busy looking towards the stars, you might have missed the One Act play. Directed by Ben Thietje, the One Act play took first place at Sub-Sectionals on January 25th. They went to Sectionals where they were not as fortunate and placed 3rd. 
The play they performed is called "Silent Sky" by Lauren Gunderson. The play takes place in the 1900's and is based on the true story of Henrietta Leavitt, who went to Harverd to study astronomy. 
Thietje said one of his favorite moments was their Friday public performance and seeing everyone's hard work come together. 
Junior, Ian Hanson said, "Getting to see all of the other plays was cool. Meeting people from other schools who share the same interests was also a highlight." 
When asked who she looked up to the most in the group, Sophomore Greta Madson said, "I think we all look up to our director, Mr. Thietje the most. We're all inspired by each other but Mr. Theitje just ties us all together." 
When asked why he decided to do the One Act play, Ian Hanson said," It's my favorite show to do. It is a lot more serious and I enjoy it a lot more." 
If you are still on the fence on auditioning for the play, Mr. Thietje says to just go for it. There is nothing at stake, all you have to do is just show up and try it. And if you still aren't sure that you want to, Ian Hanson says, "Well, half the cast is graduating, so they are plenty of spots to fill."
About the Writer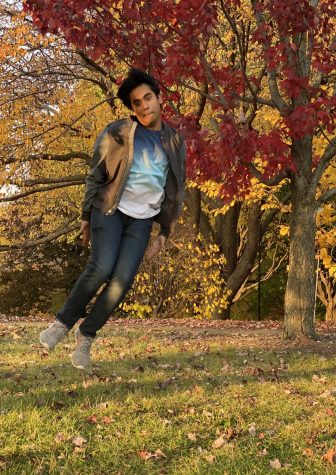 Ayush Kapali, Assistant Editor
He's back and better than ever; senior Ayush Kapali makes a return as a part of the Trojan Times staff. This time though, he got quite a promotion acting...