Girls hockey season wrap up
This year's girls hockey season was one for the books. The girls worked hard to reach an end of season record of 6 wins, 17 losses, and 2 ties. 
Senior Bridget O'Brien, one of the captains for the varsity, talked about some of her favorite memories of the season. "At the first game we won, we won in overtime because Katie Ruzicka made a game-winning goal." Another highlight for her was when "Payton Hard got kicked out of a game for basically destroying another player. She took her stick and slapped somebody in the neck."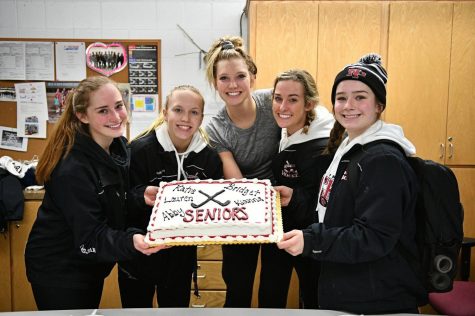 According to O'Brien, the team didn't just have fun on the ice.  She talked about dance battles before games, receiving Subway cookies from her teammates, and "Lauren Moravchik singing 'Toadhemian Rhapsody." 
O'Brien also had lots to say about the team's performance this season. She said one person she looks up to on her team is fellow captain Abby Pirkl.  "Abby Pirkl physically because she is a whole head taller than me." She continued on to say that she always works to "make Lauren Moravchik proud and leave Payton Hard impressed." 
Talking about the team growth this year, O'Brien said, "A lot of eight graders were pulled up this year and got to play a lot more, and they all improved a lot". 
One player who stuck out to O'Brien the most was Senior Katie Ruzicka because "she went from sitting on the bench last year to making game-winning goals."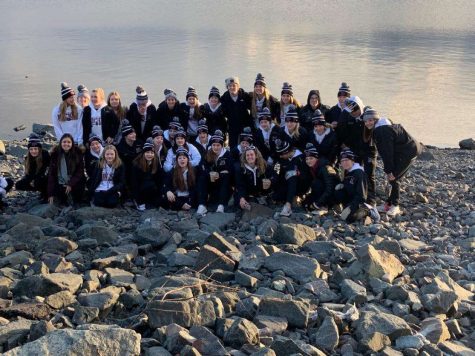 This season for O'Brien will be one she will always remember. Besides O'Brien, the other captains for the team were Kianna Howard, Lauren Moravchik, and Abby Pirkl.