The secret life of Mr. Sayler, Chemistry Teacher
Many see our teachers as people who exist only during the school day, but all of them also have a life and interests beyond school. One teacher, in particular, has found a way to marry his love for the subject he teaches and the desire to do something fun and creative. Chemistry Teacher Greg Sayler has become fascinated with one rather interesting chemistry experiment: beer brewing.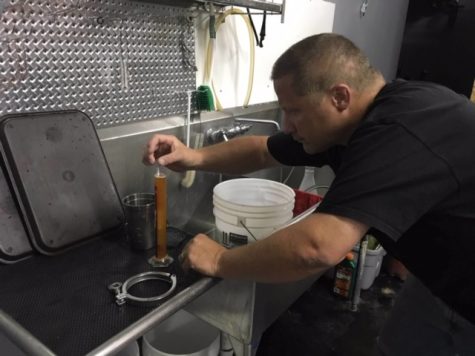 "[I started]5 years ago on the kitchen stove like most other homebrewers," said Sayler, "Mrs. Sayler said it stunk up the whole house and kicked me out to the garage." 
Though it might seem like an interest completely out of left-field, Sayler insists his chemistry background was one of the main drivers in his developing fascination.  When asked about the connection, Mr. Sayler explained, "It is a real chemistry project, I get my reactants in and get my products out."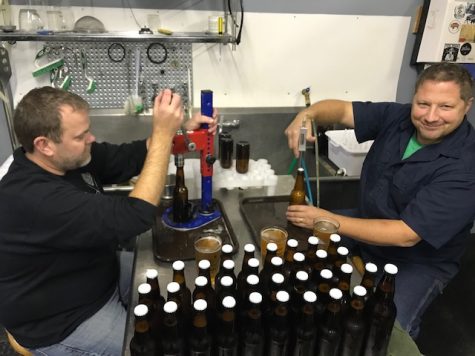 Over the past five years, he has tried many different techniques and ingredients to learn how each change affects the final product. However, in the beginning, this variability was not always a good thing. 
"When I first started it was trying to control a lot of the variables," says Sayler. As he got more experienced and better facilities, including a garage across town he calls "The Shack," he has begun to make it a little more interesting. Along with his neighbor Dustin, Sayler has entered his creations into homebrewing competitions. These entries have earned them eight medals including a second-place spot in the State Fair Homebrewing Competition in the spice beer category.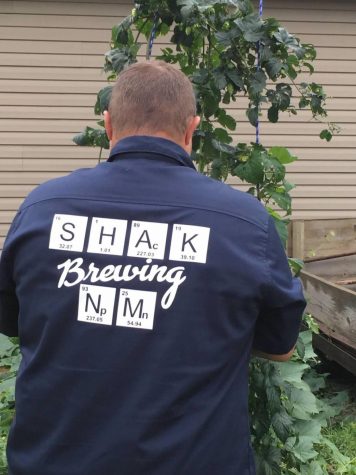 Sayler said he has experimented with many different ingredients including needles off the Sayler Christmas tree, honey from Math Teacher Joe Bisek's Bees and Science Teacher Jeff Decker's maple sap. 
He tries to brew about once every two weeks. The process usually takes about six hours followed by a fermenting period and then about an hour to transfer the brew to bottles.