Girls Swim and Dive wrap up
The Girls 2020-2021 Swim and Dive season has come to a quick yet electrifying end. Cassie Jung (head coach), Angelica Bisek (assistant coach), and Tracy Torgerson (diving coach) led the 21 girls to sections on October 23rd. They set a record with a 200 freestyle relay school record which was swam by Ella Lund (9th grade), Lydia Popple (11th grade), Taylor Basset (9th grade), and Payten Schieffer (9th grade), as well as 50 freestyle record by Schieffer, and a 100 butterfly record that was also swam by Schieffer.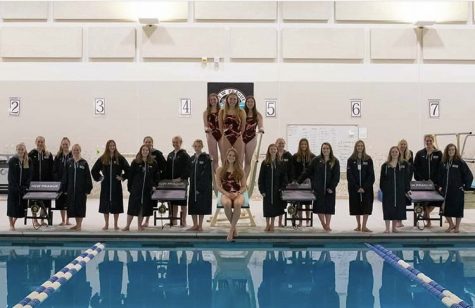 This season, the New Prague girls started with a 5-0 record, the longest in New Prague Swim and Dive history! Despite losing this record to Waconia, the girls continued to persist. They came close in every meet they had and finished the season 5-4. That is still a huge victory and a huge record for New Prague Swim and Dive. The team knows how to show perseverance when it's needed the most. 
As in terms of Covid-19 restrictions, this year was an absolute nightmare for everyone, especially for coaches. Instead of having one practice a day, they had two. This made it extremely hard for any of the girls to bond with each other across the lanes, let alone Junior Varsity and Varsity swimmers in different practices. It was a serious struggle to wear masks with swim caps on; Coach Cassie said she had to use her own money to buy disposable masks for swimmers whose masks were soaked.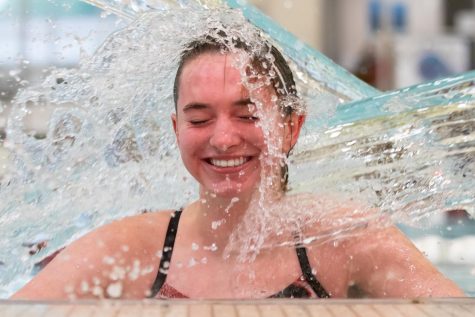 The best memory the team had this year was a meet at Dassel-Cokato, a tough team roughly an hour and a half away. The best part of that meet was how exciting and competitive it was, as the New Prague team won in the final few seconds of the last event, which was the Varsity 400 freestyle relay. 
Overall, even through Covid-19 restrictions, the New Prague Swim and Dive worked their butts off in practice and in off season, and it greatly paid off.