Snoball 2021 – Royalty candidates announced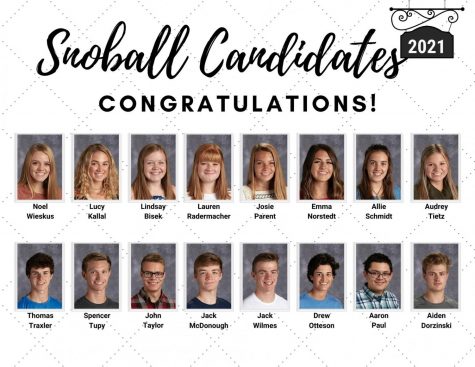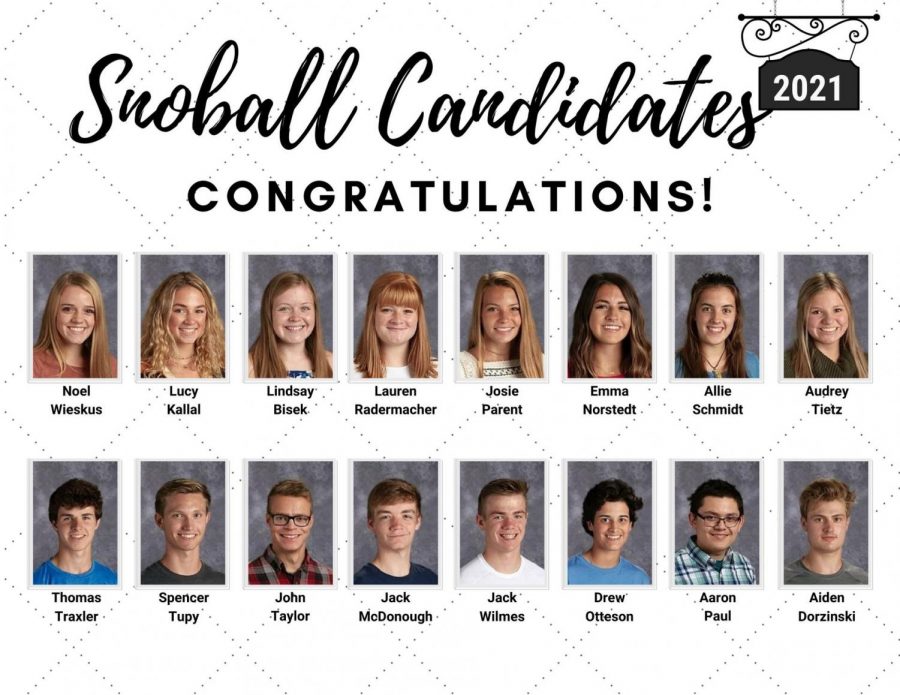 Even though we have not had a ton to look forward to, we are having a Snoball Week February 22-26! The activities will include dress up days, coronation, school choice lunch, and other activities that are still in the works. Students voted for the lunches on our Trojan Times poll and the top vote getters will be served in the lunchroom that week. We will also have NP Nutrition treats during lunches too! 
Our dress up days will include Comfy Day, Ski vs. Sun, and Trojan Pride day. Group A on Monday will have Comfy day and then Tuesday will be Trojan Pride Day. Group B on Wednesday will be Comfy Day, Thursday will be Ski vs. Sun, and with Friday being Trojan Pride Day. We will also be having a Snowman Building competition on Wednesday. 
Coronation voting and other information for the week will be sent out via email, so keep checking your emails. Have a great Snoball week!!