Wrestling off to stellar beginning
After a great season last year, New Prague wrestling was off to an impressive start. (Unfortunately, Covid-19 intervened causing the team to put a pause on practice and matches until February 16.) Prior to the hiatus, the team was 10-2 so far in the season, and took down some big competition including Farmington and TCU. In the 2019-20 season, the team finished with a phenomenal record of 28-2 while breaking a school record of six wrestlers placed at the State Tournament. Four of these wrestlers return this year hoping to repeat their success.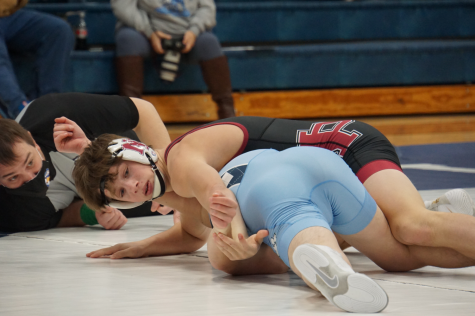 Head Coach Dan Wagner spoke about a few things that it takes for this team to excel the way they do: "We teach our kids morals and ethics such as working hard and doing it the right way. Also while putting in the work to be physical and aggressive. We take pride in being well conditioned and the kids work very hard to get there. Teaching little things like if you aren't five minutes early you are late. As well as trying to do as much team bonding." All of these efforts have contributed to their ten wins. 
Senior Captains Nick Novak and Carson Bittner shared their goals for the season: "As a team we want to improve every practice getting better and better. A big goal we have every year is to win the State title."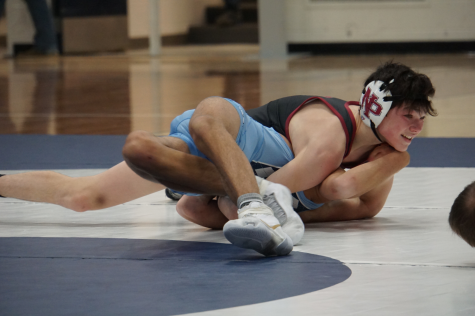 This year's team brings an exciting passion to their sport, and the individual wrestlers are fun to watch. Some tough matchups are in their future, but these wrestlers have a winning mindset and look forward to the battle. This is just the beginning to a great season.