NPHS Car Craze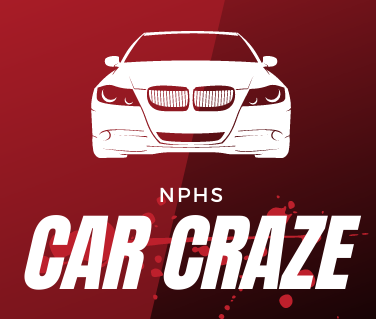 When I started this story, I thought it would be impossible to find even a few interesting cars in the New Prague High School parking lot. I couldn't have been more wrong. It seemed that every day I would notice another car that shocked me. I'm sure many people are in a similar position to me; I'm sure many people have no idea about the many unique cars. My criteria for this list was simple. I asked myself, "Would I be excited to see this car driving by me on the highway?" If I answered, "Yes, definitely," I put it on a list. Here are three of the most interesting cars at the New Prague High School parking lot.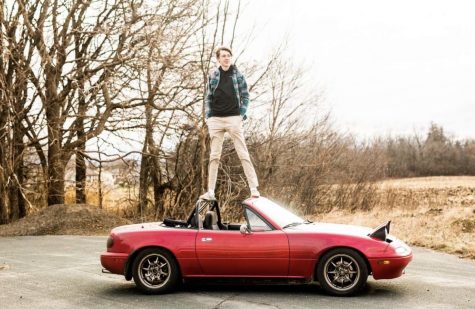 Marty Smith's Mazda
Out of all the cars in the parking lot, Marty Smith's is the closest to a racecar. Although the Miata handles well and takes corners quickly from the factory, most of its racecar-like attributes come from Marty's "improvements." Marty's Mazda is outfitted with coilovers to lower and control the body-roll of the chassis (and look cool), one racing bucket seat and harness, an OBX catback exhaust system, a "big ol' radiator," roll bar/harness bar, HKS cams, and Jeep lights in the famous pop-up headlights. 
Jack Baribeau, a frequent passenger of Marty's, said, "[It is] scary to ride with Marty at first, so you have to learn how to ride with him." 
To put it bluntly, the 1.6-liter engine is not fast, or at least not fast in a straight line. However, it thrives when it takes corners. Because it is RWD and about 2300 pounds, the car is famous for going around bends with ease. The Miata platform has been turned into a track car many times, and Marty hopes to follow the blueprint that has been laid out for him. By doing things well and with lots of thought, Marty hopes he will stray from the pack of poorly built Miatas that seem to be extremely popular. Marty's car is not close to being done; he hopes to install a sway bar, new driveline, bigger brake kit, new bushings, differential, and more. Once the weather turns to be summer-car appropriate, Marty claims he will selflessly give rides in the Miata for "only 15 dollars." 
Will Arneson's Suburban
Will Arneson's Suburban is another notable car at NPHS. In a parking lot of trucks, Will's Suburban stands out.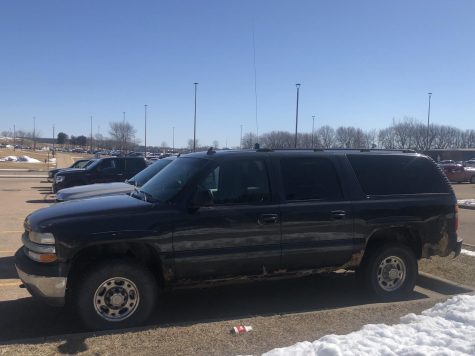 The 1-ton behemoth of a vehicle boasts a 6-liter V8 engine which creates 335 horsepower from the factory. This V8 powers the SUV to tow nearly 8000 pounds, and get about 15 mpg. The vehicle was purchased from GM by a company as a fleet vehicle. After its time in the commercial world, Will's dad purchased it. His dad utilized the vehicle until Will began driving. However, the nearly 400,000 miles have not been easy on the Suburban. With rust crawling up the rear quarter panels, it is clear that Will's Suburban has served a purpose for the past 15 years. One of the most noticeable things about the vehicles is the antenna on top of the car. The antenna reaches into the sky and is attached to a CB radio; this allows Will to communicate with truck drivers whenever he is within range. Overall, this car is built to be practical, and I would say it accomplishes that goal.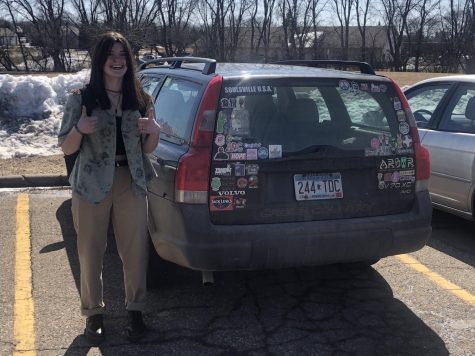 Mandi Becher's Volvo
Mandi Becher's Volvo V70XC is an outlier at New Prague High School for a variety of reasons. The early 2000's wagon's exterior is embellished with an extreme amount of stickers, yet it remains the most nondescript part of the car. The Volvo's interior is equipped with every amenity imaginable to accommodate her passengers: trays for parking lot dining, spare sunglasses, spare winter clothing, and aux-privileges. Mandi's interior says nothing but hippy, so I was not surprised to hear her dream car is a 1970's Volkswagen Vanagon. Some may say the V70XC is not worthy of making this list, but I disagree. Despite having an automatic transmission and a slightly detuned engine, the V70XC is still a V70. It features one of few, if not the only, turbocharged 5- cylinder engines found at NPHS, an AWD system, a comfortable interior, and headlight wipers. The XC, cross country, trim is not all bad. Mandi's includes many of the premium factory-offered options: a professional-sounding sound system, a proportionally large sunroof, and a luxurious leather interior. The XC also comes with a similar turbocharged inline 5-cylinder engine to the V70R. Although the V70R boasts 264hp, Mandi's 197hp engine is not far off. The V70R's wider cylinder bore means thinner engine walls, so the engine is known for cracks commonly occurring; consequently, many V70R builds feature an engine swap to the lower horsepower engine. 
Mandi has demonstrated the reliability of this drivetrain by purchasing a car with over 250k miles, and adding over 10k miles in less than 5 months. With supply dwindling and popularity rising, a V70 has become a rarity. Any V70 is known for its potential; whether it has the potential to be a 500hp sleeper or a 21st-century high schooler's version of a hippy van, it has potential. 
At the moment, I have about a dozen cars on the list of most interesting cars at NPHS, but I know I'm missing many more. If you drive or know someone that drives an interesting car, feel free to suggest it, and it may be added to the list. There are many cars that go by every day without being appreciated.