Looking for something to watch during Spring Break?
Audrey – This documentary follows the life of Audrey Hepburn and takes a look at her in a different lens

*Number one recommendation on this list*

My Week with Marilyn – A super underrated movie with a fantastic performance from Michelle Williams as Marilyn Monroe

Amanda Knox – A different perspective of the Amanda Knox trial that took place in 2007

Taxi Driver – Young DeNiro in an iconic role that will leave you thinking about the next time you get into a taxi

Snowden – You follow extradited Edward Snowden's life played by Joseph Gordon-Levitt and story as he exposes the NSA's secrets 

Rebecca – Even though Lily James and Armie Hammer both have damning allegations surrounding them currently, they both play spectacular roles as the 1938 novel comes to life

Pan's Labyrinth – Oscar-winning Del Toro's Pan's Labyrinth is a walk into dark Spain in 1944 

Scott Pilgrim vs. The World – Michael Cera with a guitar fighting people. No need to say more

The Social Network – Oscar-Winning "The Social Network" follows a young Mark Zuckerburg played by Jesse Eisenburg and how Facebook came to be

Moonlight – In this 2016 film infamous for the actual Best Film award at the Oscars versus Lala Land, we watch a black man grow up in Miami and his life experiences

The Danish Girl – Redmayne's performance of Lili Elbe who in real life and the movie is a Transgender icon, is spot on for bring this story to life

The Girl with the Dragon Tattoo – The infamous novel gets brought to life by Daniel Craig, Christopher Plummer, and Rooney Mara as we watch the non-traditional investigation unfolded into Plummer's murdered niece

Shutter Island – DiCaprio and Ruffalo in a movie side-by-side?!? Awesome.

About Time – A criminally underrated romantic comedy follows a man who learns an important lesson about time travel and life

Theory of Everything – Redmayne's Oscar-winning portrayal of Stephen Hawking takes us on the journey of his life

Scandal in Sorrento – Sophia Loren stars in this classic movie which again is a must-see for anyone who enjoys older movies. Plus, it is extremely aesthetically pleasing

The Trial of Chicago 7 – This Oscar-nominated movie looks at a trial in 1969 following 7 people who were charged with felonies coming from protests of the Democratic National Convention

The Artist – A silent film made in 2011? Definitely, a must-see for anyone who likes classic movies

Lady Bird – Timothee Chalamet playing a bass. Absolutely fantastic 

Veronica – The only movie to actually terrify me to the point where I had to shut it off
The King – Chalamet in a different light plays young King Henry V and tells a tale of his life struggles

About the Writer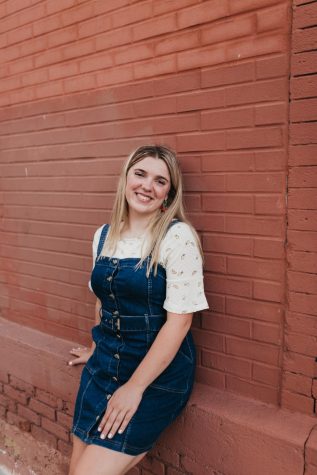 Ella Ettlin, Editor
Ella Ettlin is a senior, and this is her second year serving on the Trojan Times. Besides being an editor for Trojan Times, she is the President of Student...