NPHS choirs hosted virtual concert
April 8 Mrs. Thietje and Ms. Albrecht posted New Prague High School's first-ever virtual choir concert. This concert was created through hours of editing and tons of time preparing songs and recording.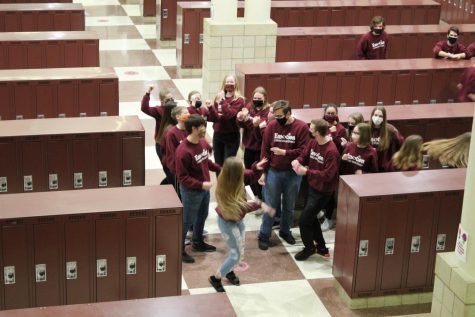 Music from two hundred choir students, four choirs, nine songs, and one show choir took upwards of 50 hours to edit together. The video was posted as a youtube live and was kept up for about a week, gaining a little over eight hundred views. Another pro to having a virtual concert was that grandparents that usually were not able to attend regardless of Covid, had the ability to listen and appreciate their grandchild's work in musical activities. 
Mrs. Thietje used her Macbook laptop to edit all the clips together; that means nine songs, all ranging from two to even four-minute songs, as well as editing the audio so the voices blended together seamlessly. There were also numerous added clips from questions of the day during each of the choirs, including questions like 'How do you eat your Oreos?' and 'What's your favorite sport?'.  
The choir teachers worked hard on this, and it was appreciated by many.