Girls soccer wrap up
Girl's Soccer ended their season October 19. They finished with a 6-11 record against some impressive teams. The Trojans were coached by Matt Anderson along with Ali Jo Hoffman and Steve Kehrli. The senior captions of the team included Madi Josephson, Payton Morris, and Aubrey Weckman. These three athletes have been great role-models to their fellow teammates.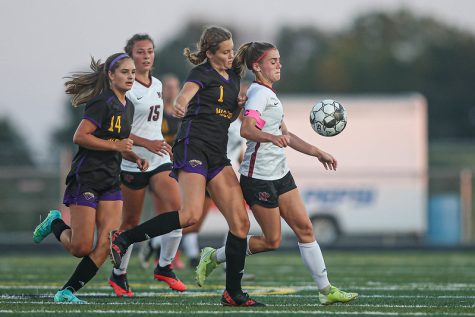 The Trojans went on a run in the Section tournament this year. They came in underrated as the #5 seed. In the first game, they battled against a solid St. Peter team and came up with the win. Payton Morris scored the game-winning goal. Then they were faced with the #1 seeded Mankato East Cougars. For most of the game, Mankato was leading 1-0. In goal, Ashlee Nelson stepped up with some big saves to keep the game close. In the last minutes of regulation, Morris tied it up. In overtime Paige Hawley scored, ending the Cougars successful season.  In the Section Finals, New Prague fell to Mankato West. 
The team turned around their season when needed the most. It was an excellent end to be runner-up Sections.  Seniors graduating include Payton Morris, Madi Josephson, Aubrey Weckman, Reese Miller, Rian Gibson, Emily Johnson, Evie Wagner, Ava Broberg and Lily Moravchik.