Fall break provides opportunity for college visits
As fall break came to an end, many students came home from visits and tours of different colleges around the state. I was one of those students; I visited Minnesota State University of Mankato, University of Wisconsin-Superior, Gustavus Adolphus College, and University of Minnesota-Duluth (UMD). 
On Thursday I visited the University of Wisconsin-Superior. The University of Wisconsin-Superior was a very small college, with the smallest student-to-teacher ratio of all four colleges I visited, 14:1. Something that stuck out to me the most about Superior was how student-oriented the school was; it valued both education and took into account the cost of attendance. 
I then visited UMD which had a lot more people visiting than Superior did. At UMD, the campus was a lot bigger, and there were a lot more lines for checking in for the visit, but I got a free stocking hat! Something that I really liked about this college was how mature it felt, as there were tons of different stores that sold groceries and appliances, as well as a couple of food courts and places to buy food. It had a super independent feel to it that I loved.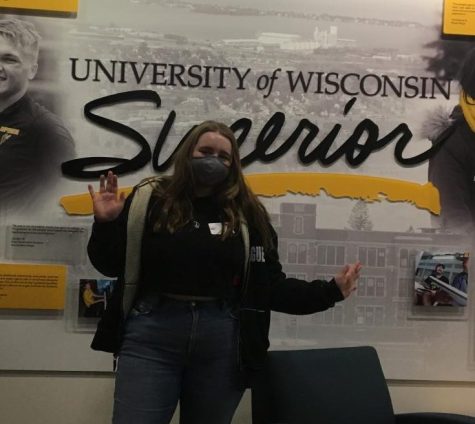 Friday I visited Gustavus. I personally liked this school the least, but it was still really awesome to see and learn about. Gustavus has a lot of really cool things, such as an observatory for Astronomy classes. 
 And finally, my personal favorite college I visited was the Minnesota University of Mankato, which is home to the Mavericks. I really loved this school for a lot of reasons, one of which was that the guides and students here seemed extremely genuine and fun. The campus is really big and definitely very student-oriented. I also loved how many majors there were, how many activities outside of classes there were, and the organizations for students of all interests. 
I talked with Abi Bartusek, who also visited a lot of colleges during MEA. Abi visited the University of Wisconsin-Madison, University of Iowa, and Iowa State. She said she really loved the University of Wisconsin-Madison because it was really pretty. The University is right on a lake, they have a ton of activities to do on campus, as the school is huge and the buildings are very much spread out.  The University of Iowa, she said, was also very pretty; this school is smaller and the buildings are a lot easier to find, but there is a mall right on campus, which can be a danger to students who worry about the insecurity that malls pose. Finally, Abi visited Iowa State. It is the biggest of the colleges she visited and was packed with people because of an upcoming football game. Abi also said that this campus is a lot older and has a lot more history in the buildings than other colleges.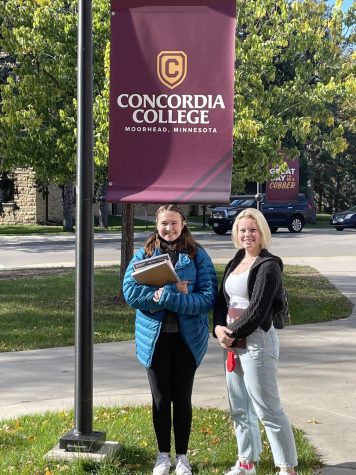 I also talked with Grace Tumasmith, who visited Bemidji State University, Concordia College in Moorhead, North Dakota State University (NDSU), and then Minnesota State University- Moorhead. Grace said she loved all the colleges she visited, but her favorites were Concordia and Moorhead. She said Moorhead is located near Concordia and NDSU, and they are considered a tri-college program, so you have the ability to enroll in one college and take classes at one of the others, so this creates a lot of opportunities for students. Moorhead has a very pretty campus, and Grace said her favorite part was when she got to see the aquarium and planetarium that are located on campus. She also thought Concordia had a very beautiful campus. She said the best part was the food and the campus's local legend, that if you walked under a certain campus bell alone, you would be alone forever, but if you walked under with another person, you would be together forever. 
If you decided not to visit any colleges this MEA, or even this year, there shouldn't be any worry. Life doesn't revolve around school, and you should 100% find what you love and go after that, and that doesn't always mean more schooling!