Girls tennis wrap up
The New Prague Girls Tennis season has recently come to an end! They finished the season with a score of 4-7. Team captain Mandi Becher said that having a bomb coaching staff and captains with strong leadership skills really helped keep the team spirit up this year.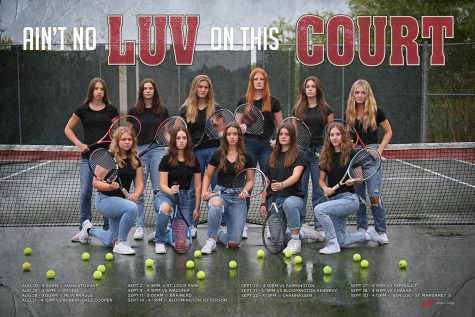 This year's team motto was "Ain't No Luv On These Courts." The team was coached by Jamie Shonebauer, Carly Bartholumus, and Chris Lonke, and the team captains were Mandi Becher, Anna Sharkey, and Payton Peterson. Jordan Clay was the only graduating player this year; however, there are many underclassmen on varsity to help keep the team populated. This year's top players included Mandi Becher, Sam Nelson, Payton Peterson, and Carley Motz.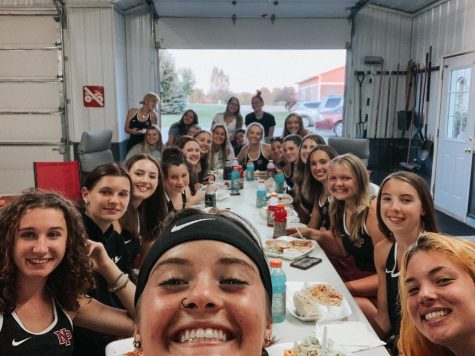 The varsity players this year loved going on a team trip up to Brainerd. The team also really enjoyed "pasta night," where they were able to participate in team bonding and enjoyed a large pasta dinner.
The girls tennis team had a lot of fun this season.