Boys hockey season wrap up
The boys' hockey season came to an end at the Minnesota famous Xcel Energy Center where the team competed in the state tournament. This team is the first to qualify since 2015 and was led to the state tournament by head coach Brad Drazen as well as captains Will Anderson, Charlie Turnberg, and John Schmidt. The Trojans ended their year with an 11-17-2 record and a 1A Section Championship.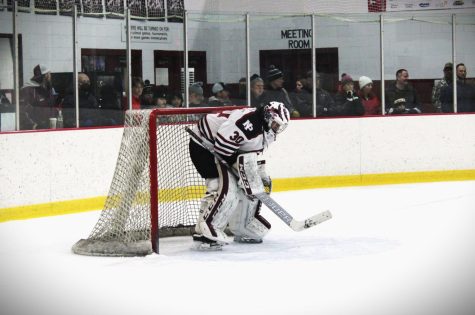 In the first round of sections, the Trojans went in as the #4 seed to face the #5 Faribault Falcons. They breezed by the Falcons with a 7-1 victory. The next competitors were the Northfield Raiders in the semi-finals, who were listed as the #1 seed. Trailing the Raiders most of the game, the Trojans rallied and came back to force overtime. The game ended 3-2 with the Trojans on the winning end. This riveting game brought the Trojans to the Section Championship game where they prevailed over Albert Lea to go to the State Tournament.
The Trojans lost both games in the state tournament.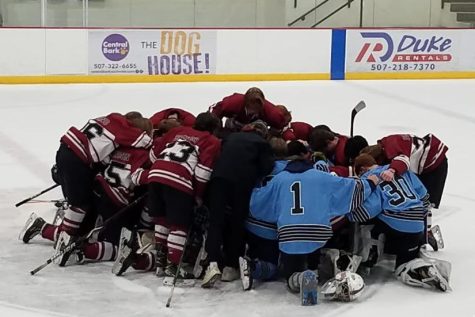 The New Prague Hockey program committed to bringing attention to something that goes unnoticed to the public eye: mental health They partnered with the Duck Cup Memorial Fund to raise funds for the organization. This event was hosted on game night to support shutting out the stigma surrounding mental health. This event was a  great way to bring this cause to light and provide information and resources for those who may need it. 
The Trojans will lose many seniors after this year including Charlie Turnberg, Will Anderson, Ryan Brinkhaus, Layton Kuehner, Michael O'Rourke, Carter Puente, Kai Johnson, and Owen Hansen. The team will have big shoes to fill but will have a solid returning class.