Trojan boys golf not beat down by weather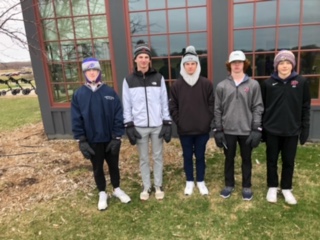 Boys Golf started off their 2022 season with some great matches and more to come before the end of the year. They are coached by Aaron Den Hartog and Taylor Ries.
Coach Aaron Den Hartog spoke about the season, "The 2022 season was one to remember. The season was delayed because of winter weather, and the players have endured some very cold meets. By joining the Metro West conference, this new conference allowed us to play some of the best courses in Minnesota. One of many highlights of the season was the opportunity to play at Hazeltine National Golf Club, where Easton Bosch placed 5th with 79."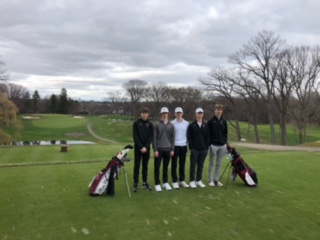 The team has brought some great talent of all ages this year. Senior Layton Kuehner has been a Trojan golfer since 8th grade. He consistently plays well and sets the bar high. Easton Bosch, a ninth grader, has proven himself in many matches, including the noted 79 at Hazeltine against great competition.  
Seniors graduating include Layton Kuehner, Kai Johnson, Henry Ecklund, and Memphis Connelly. Although they play a big role, the team shows promise for coming years.