Girls lacrosse face off for another season
The Girls Lacrosse Team, coached by Julie Bowers Wegner and assistant coached by Joe Halbmaier, currently has a record of 3 wins and 4 losses. The seniors this year include Calista Brotemarkle, Noelle Francis, Eme Halbmaier, Emily Johnson, Emma Kacijancic, Jessica Lee, Lexi Miller, Brigid Schumacher, Kaitlyn Stoffel, and Noella Tupy.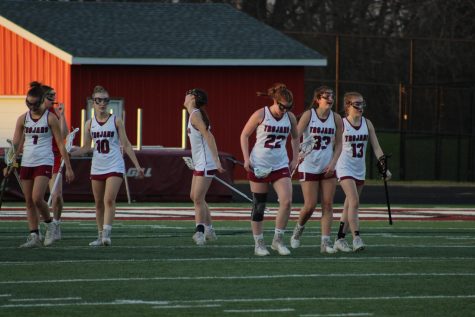 Some top players so far this season include Eme Halbmaier with 37 goals and 38 points, Joslyn Brotemarkle with 13 assists, and Brigid Schumacher, the Wins Leader according to MN Girls Lacrosse Hub.
The best game yet this season was against Hermantown/Proctor. Though the team only won with a score of 9-8, the game was extremely competitive and fun to watch. New Prague ended up pulling through right at the end for a victory.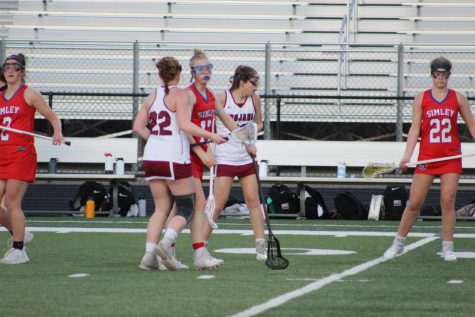 The team has also participated in pasta night this year. They ate a pasta dinner prepared by their parents together and then continued to participate in team bonding activities. The team had lots of fun getting to know each other and preparing for their upcoming season.