Boys tennis welcomes new faces

The New Prague Boys Tennis team has had a great season so far. Coached by Jill Bailey and assistant coached by Dustin Johnson, Varsity is 11-7 and JV is 7-4. There are many new faces this season. Lots of first-time sophomores and seasoned freshman players joined the team, and this is Johnson's first year coaching tennis.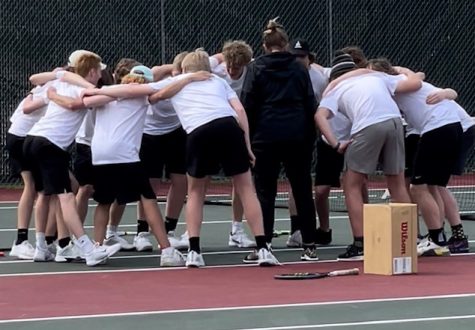 The team has had a unique season this year. The first seven matches were postponed due to poor weather conditions, so the team ended up having multiple weeks with matches every day and no practices, but they kept their spirits up and didn't let the hectic schedule get to them.
One stand-out player is freshman Carson Sayler. He plays #4 singles on Varsity, and he remains undefeated throughout this entire season.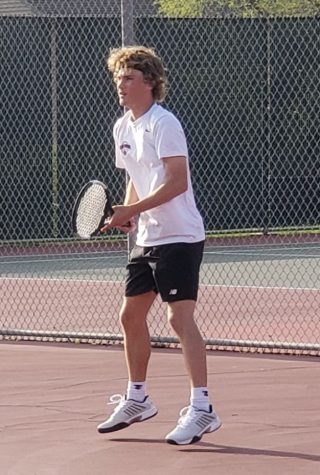 The seniors this year include Jeff Bisek, Harland Cox, Ryan Foust, Jaxon Fjeldahl, William Hoy, Marcus Kajer, Henry Lundeen, Jeffrey Price, and Nolan Widmer with captains Jonathan Sayler, Morgan Masberg, and Cale Emerson.
Varsity is entering the section playoffs as the 5th seed. JV's season is almost finished, but the outlook is good for a positive end to the season.