Girls cross country earns place in state competition
The Trojan girls cross country team placed second in a section meet of 12 teams and will compete at the state AA meet November 5 at St. Olaf in Northfield. Congratulations to the team: Audrey Wagner, Claire Erickson, Maya Kilian, Paige Swanepoel, Teva Feit, Emily Giesen,
Taylor Hemann, Grace Carlson and Sophie Baker.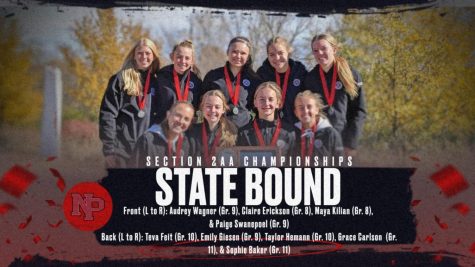 The team is led by Head Coach Shawn Brandt and Assistant Coach Casey Olson.