Football season wrap up
Friday night lights have come to an end this fall. The New Prague Trojan Football team ended their season with a 5-4 overall record, and a 4-3 record in district play. This ranked them near the top of the Big Southeast, only behind powerhouses Mankato West and Rochester Mayo. The team was led by Head Coach Jake Norby, Offensive Coordinator Chase Buthe, and Defensive Coordinator Dan Seymour. Captains included Seniors Aiden Jackson, Matt Schoenecker, Jake Hemann, and Frank Deichelbohrer.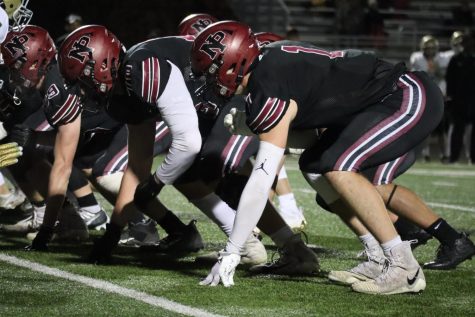 Senior Nick Giesen shared his favorite game: "A highlight of my season would be our win over Owatonna. We physically dominated them on the line of scrimmage. As a team, we did great on both offense and defense in a place where it is difficult to win. Only 4 teams have beaten them at home since 2012, and we became the fifth." 
The Trojans went into the Section tournament ranked #5, playing against the #4 Chaska Hawks. The Hawks were 6-2 this season and got to play their first section game at home. The game was close in the beginning, and New Prague took a quick lead. It wasn't until a few minutes before half that the team slowly fell apart. Chaska scored back-to-back touchdowns to leave the score 3-14 at the half. The Hawks were too much for our Trojans, and the game ended 10-35. It was an emotional end to the season, with a sizable senior class leaving the team, but it was not a year for them to hang their heads on, and the Trojans showed grit and glimpses of a bright future.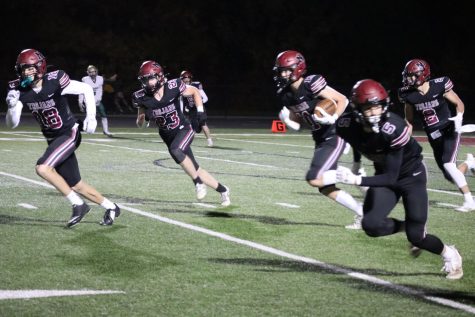 Junior Quarterback Will Seymour added his thoughts: "After losing many great seniors who led us on and off the field, we will have to rebuild our team by adding key parts to our offense and defense. We will need our soon-to-be seniors and juniors to step up into key roles." 
Coach Norby talked about taking a step forward: "This team worked hard all year long to keep pushing New Prague Football in the right direction. There has been a lot of respect gained by our opponents because they know that when they play New Prague, they are going to be in for a heck of a fight." 
Graduating seniors are as follows: Nick Giesen, Aiden Jackson, Frank Deichelbohrer, Jake Hemann, Matthew Schoenecker, Tyler Giesen, Parker Lohman, Ryan King, Timothy Neisen, Kyle Carlberg, James Cavanaugh, Nathan Burkhardsmeier, Holden Stano, Jackson Sirek, Sasha Burnham, Isaac Mejia, and Ty Sebesta.