Volleyball season wrap-up
As the fall sports season wrapped up, sadly, the volleyball season also came to an end. With an overall record of 15-14 and 4-3 in conference games, the girls had a very impressive season including huge wins over Kasson-Mantorville and Academy of Holy Angels. The team is led by head coach Greg Sayuk, with Senior Captains Claire Baribeau and Kayla Thorsfelt.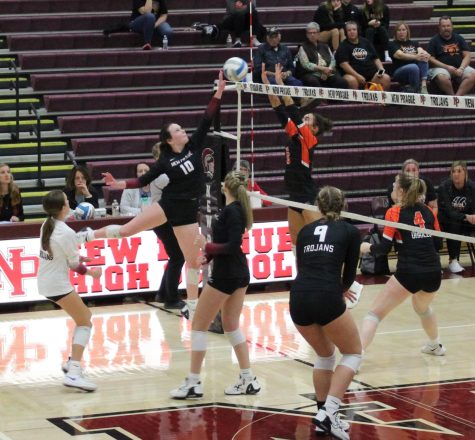 After a very impressive regular season, the lady Trojans were ranked the #1 seed going into the Section 6AAA Tournament. After a very close game that went to five sets, Delano pulled through in the last set and won the game.
Although this was a shorter season than in the past, the girls still went above and beyond their expectations. Avery Terning, a Junior Middle, said she thought the team progressed very well throughout the entire season. "I am very proud of our team and how well we played this season. We had a lot of potential and it showed as we played as a team."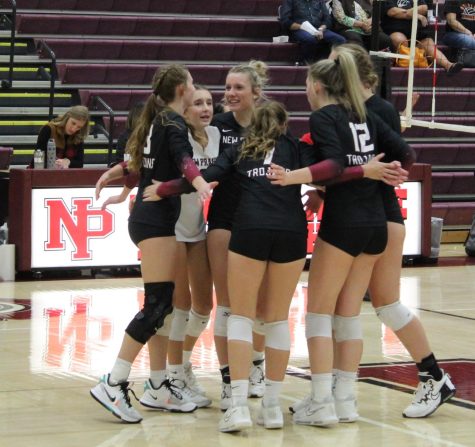 The team graduated five valuable seniors this year including Kayla Thorsfelt, Claire Baribeau, Madi Johnson, Peyton Plaisance, and Amber Odenthal. With losing great talent, the team will have big shoes to fill. Promising underclassmen will have to prove their strengths next season on the court.