Veterans visit New Prague High School
Every year, New Prague High School hosts a Veteran's Day celebration. This year's gathering consisted of breakout rooms, a program in the gym, and a breakfast for veterans and the loved ones who brought them.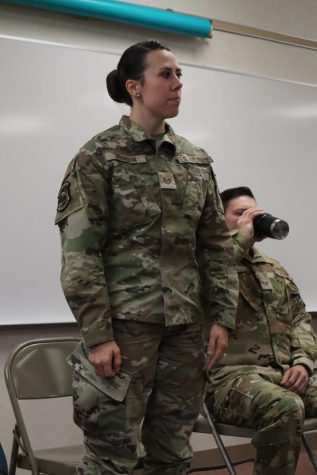 The breakout rooms provided a way for students to see glimpses into what it's like to serve in the military. It was fascinating and inspiring to hear what these people gained in their service. At one point, an audience member asked what to expect when going into basic training. The veterans went on to explain how much work it is and how mentally, emotionally, and physically draining it is. One veteran said people need to "embrace the suck." Anyone who is thinking about going into basic training, or even going through tough times in a sport or life event, can relate to that quote. Even though it sucks, you just keep going, and if you don't embrace it, it'll only get worse.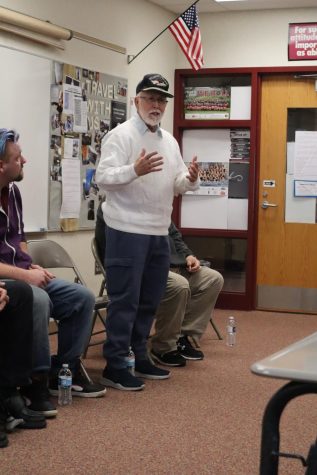 After the breakout rooms concluded, we made our way to the gym to watch the program. Once the Veterans were seated, there were performances from the choir and band and speeches given by students. Then Commander Jake Helgestad came up to speak. He spoke about his personal experiences when serving and gave insight into both the positives and the negatives of his time in service. The ceremony concluded with the Color Guard marching out of the gym and the Veterans following.