Trojan fans turn purple to support one of their own
On Friday, January 20 the stands bled purple in the NPHS gym. Varsity basketball player Spencer LaRue was recently diagnosed with cancer and underwent surgery on January 14. To show their support, the team added purple shoelaces to their shoes and encouraged the fans to wear purple.  Spencer was able to join his team on the bench to cheer on his teammates.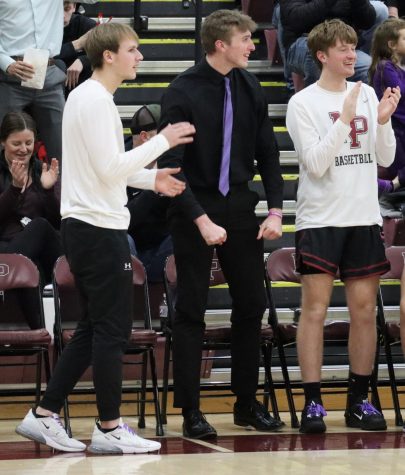 Earlier in the week a family friend set up a GoFundMe for LaRue's family. In just two days it raised just over $5,000, and as of its sixth day online, it was at $8,610. Many of the donors included Spencer's classmates who donated $5 – $20 to show their support.
Spencer's surgery was a success with the removal of the cancerous mass, and he has returned to school and normal life. He recognizes how lucky he is and is thankful for all of the support from the community.