One Act play takes first in section competition
 'Tis the season for competitive theater! Every November, thespians of New Prague High School audition for the One Act Play, a play no longer than 35 minutes performed in front of a bunch of other schools and three judges, with the main goal being to reach the State Competition. Last year, the New Prague troop was inches from state competition by getting second place in sections, while getting first meant moving on to state.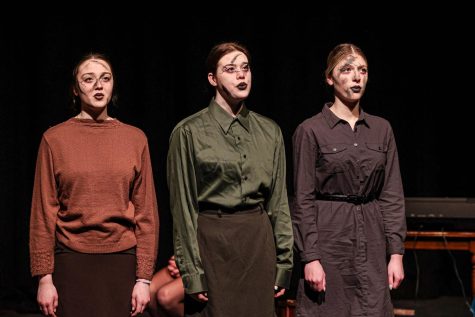 This year, New Prague is back with "Eurydice", a play about the Greek mythology of Orpheus, a great musician, turned around to be told from the perspective of Eurydice, his wife who died. With a simplistic concept and a small, tight-knit cast, New Prague has gone through conference and sub-sections, attaining first place in both competitions.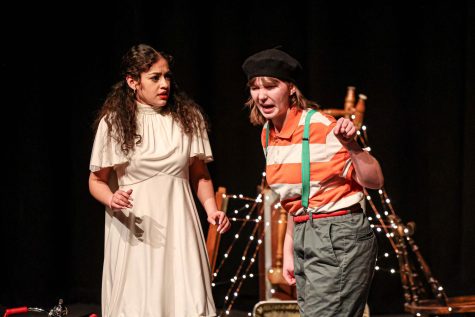 January 21 the cast took first place in the Metro West Conference competition and moved on to section 2AA Saturday, February 4th. They did not advance. Cast members include Leslie Otero as Eurydice, Mikkal Hvidsten as Orpheus, Micah Anderson as Father, and Amara Prochaska as A Nasty Interesting Man. The Greek chorus of stones includes Kayla Einerston as Little Stone, Emily Archambault as Big Stone, and Phia Huebner as Loud Stone. The play was directed by Ben Thietje.