From a dancer's perspective
Dance, an art, or a sport? I may be biased, but dance is a sport. I have been a part of the New Prague Dance Team (NPDT) for 5 years; I have grown a lot since I was a tiny seventh grader due to the unmatchable culture of the NPDT.  I spend a minimum of 16 hours practicing each week with this incredible team, and that's not even including the day-long competitions. The countless hours spent with this team have benefited me in so many ways.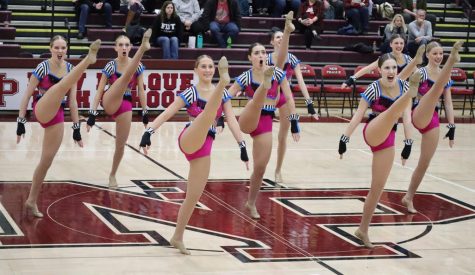 I have gained my best friends and second family through this sport.  We love to get the entire team together outside of dance to have some fun team bonding.  A few examples of things we have done as a team include bowling, pool parties, bonfires, Christmas parties, and movies. These experiences with each other help us connect better as a whole and create great dynamics while dancing.  The dance team has also really helped me step out of my comfort zone and become a leader. The environment is so welcoming to everyone and assures all thoughts and opinions are heard by all. Because of this atmosphere, I have been able to speak up about my concerns or recommendations.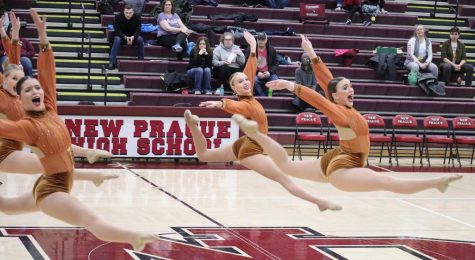 I have participated in many other sports, but they don't compare to Dance Team. The amount of time and commitment needed in a dance team is like no other. Dance does not have the luxury of substituting dancers in and out of a routine as basketball or hockey does. Since dance does not have that luxury, we must dedicate a lot of effort and time to practice. We only have three minutes to show the judges our best; we have to give it our all every time. The dedication this team has to the sport is unmatchable; we practice on zoom when we are unable to be together in person.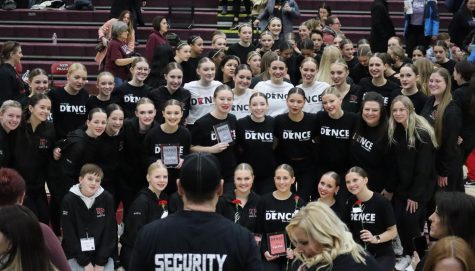 The dance team has fought to be recognized as a sport for many many years, and finally, it is getting the recognition it deserves. The New Prague Dance Team was created in 2009 by Chris Plambeck.  The team has gone through many different conferences, classes, and coaches throughout the 14 years. Currently, NPDT is in class AA and coached by Tiffany Sandhurst. Gym time is a difficult item for the New Prague Dance Team to possess. Although we are a sport, many times we get the brunt of gym space.  Many late practices are held due to the lack of space.  However, the team has come a long way. In Plambeck's first few years, the team would not get any gym time and would practice in the cafeteria every day. Dance team competitions take place in gymnasiums; therefore, gym time is highly precious to the team and something we are very thankful to now have.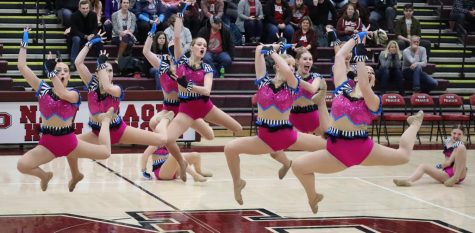 Although dance team is a relatively new sport compared to other sports, we have made a name for ourselves recently.  I feel so lucky to be a part of the growth of this team and the accomplishments it has achieved. Last year, NPDT made its first appearance at state in both Kick and Jazz routines.  This was an enormous accomplishment for us.  We were all beyond excited; the memory of the entire state experience is something that will never leave us.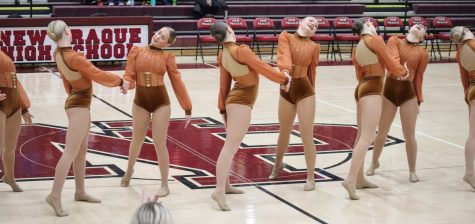 Recently, we hosted our annual New Prague Dance Team Invitational.  NPDT had all five routines place with both Varsity Kick and Varsity Jazz placing first!  It was an exciting day for our Varsity Kick team who had changed and revamped their entire kick routine over winter break.  We are all very excited about our new dance and the potential it has.  In my opinion, the most honorable awards that we have continuously received are the Sportsmanship awards. Many times at competitions the teams will vote on the team that shows the most sportsmanship.  NPDT has received this award at multiple competitions. In the 2020-2021 season, New Prague was awarded the class AAA Sportsmanship of the year. These awards mean more to us than placing in any competition.  
Over the years, some of my favorite memories are the exhilarating bus rides consisting of our favorite childhood songs blasted from a microphone as we use our phones as LED strobes while the bus shakes up and down.  The dance team has a unique atmosphere that you will not get anywhere else. The determination, work ethic, and togetherness produced by this team is something everyone should encounter.