Wrestlers enjoying phenomenal season
Trojan wrestling is having a phenomenal year, with even more victories to be expected throughout the remainder of the season. Their current record is 24-2, only falling to powerhouses Waconia and St. Michael Albertville.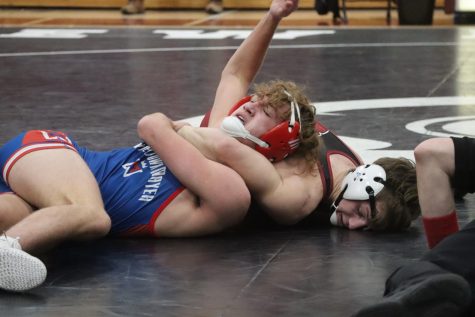 Leading the team to this outstanding record are senior captains Joey Novak, Evan Farley, Colton Bornholdt, and Koy Buesgens. The team's hard work and excellent leadership have earned them a #2 ranking in class AA, currently only topped by Simley. Joey Novak and Koy Buesgens have also earned themselves impressive top 5 national rankings, with Buesgens being #1 in the nation for his respective weight class.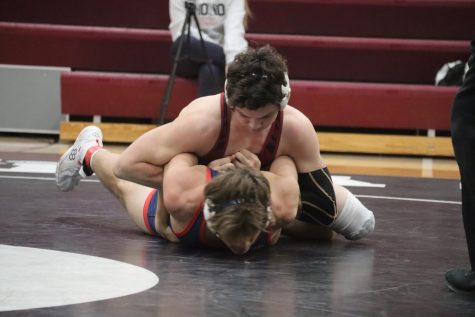 In addition to the excitement of the stellar record and rankings, the four Trojan captains have signed their National Letters of Intent this season. Colton Bornholdt will be wrestling at St. Cloud State University, and Evan Farley at Minnesota State University, Mankato. Additionally, Joey Novak is bringing his talent to the University of Wyoming, and Koy Buesgens will be a valuable addition to the North Carolina State team. 
Junior Destiney Lofton shares her expectations for the rest of the season: "I think we definitely have a good chance at winning the rest of our meets and going to state as a team this year." Lofton was a participant in the individual state tournament last year, along with other returners Koy Buesgens, Lawson Eller, Colton Bornholdt, Joey Novak, and Evan Farley. These excellent athletes, along with the rest of Trojan wrestling, have been working hard this year and the future of the 2022-2023 season is looking exceptionally bright.
See below for more pictures from this awesome season.