LaRue and Bartusek named SnoBall King and Queen
The 2023 Snoball Pepfest featured an array of entertainment including the first appearance of the winter drumline. Other performances included the varsity kick dance team sharing their award-winning competition dance, the cheerleaders performing with some of their favorite teachers, and the dance team returning to the floor with members of the varsity hockey team to show off their moves.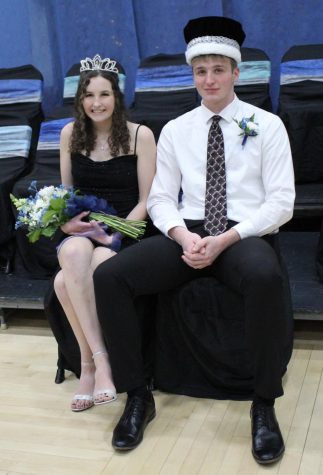 The Concert Choir sang "Night Changes" and "Falling Slowly" was performed by Amara Prochaska, Savannah Ryburn, and Olivia Phipps. The jazz band accompanied a jazzy rendition of "I'm Feeling Good" by Mandi Becher.
This all led up to the crowning of Snoball King Spencer LaRue and Queen Abi Bartusek.
See below for more pictures from the Snoball pepfest.