Jazz and Kick teams compete at state
The Trojan dance team competed in the section 1AA meet Saturday, February 11, earning a state berth in both kick and jazz.  The jazz team took 1st and the kick team placed third to advance to MSHSL AA Competition Friday, February 17 (Jazz) and Saturday, February 18 (Kick).
At the tournament, the jazz team qualified for finals for the first time ever. They placed 6th. Kick did not advance out of the first round.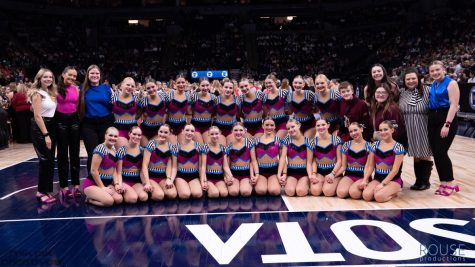 The team is led by Head Coach Tiffany Sandhurst and Assistant Coaches Emma Iverson, Lindsey Davis, Tara Brandt, Caitlynn Nelson, and Morgan Rist.