Nordic Ski season wrap up
The Nordic Ski Team has had a tremendous season. This year, eight athletes from the team received either All-State or Honorable Mention. The team also made an appearance at State. The State Tournament was held on February 15th and 16th at Giants Ridge in Biwabik, MN. The team ended their season with a ninth-place finish at the State Tournament.  Two athletes placed fourth and eighth overall in the Pursuit race.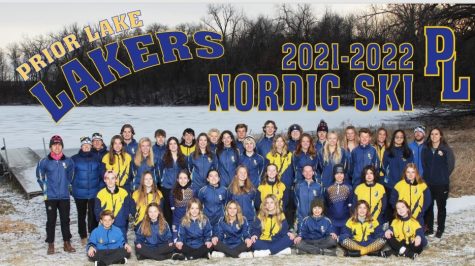 The team includes athletes from New Prague and Prior Lake schools. This combination of schools makes up the 33 athletes on the team. Three of whom are from New Prague; Bjorn Olson, Tyler Rosemeier, and Aidan Rosemeier. The members of the team who competed at state were: Evan O'Connor, Tommy Simmonds, Aiden Rosemeier (New Prague), Ledger Sears, Bjorn Olson (New Prague), Alex Krawza, Tegan Moore, and Zach Fisher. The Head Coach is Mark O'Connor, assisted by coaches Heidi O'Connor, Jake Stiele, and Paige Larson.
 The team spends numerous hours practicing. They spend six days a week; Monday through Saturday, practicing at various locations such as Cleary Lake, Hyland Park, and Murphy Hanrehan. Junior Aidan Rosemeier claims, "It is a bit of a drive to get to the ski places, but it is a lot of fun."  
Nordic ski has a lot to offer.  There are many benefits gained from participating in it such as the environment. Rosemeier's favorite thing about this sport is the scenery; "The snow-covered trees and the fresh snow."