Boys hockey sets records on the ice
Eric Brever, Boys Hockey Assistant Coach
February 13, 2023
The high school boys hockey game on Tuesday, February 7 between the Minnesota River cooperative and New Prague High School wasn't just a memorable game between neighboring rivals, but a historic night for the MSHSL.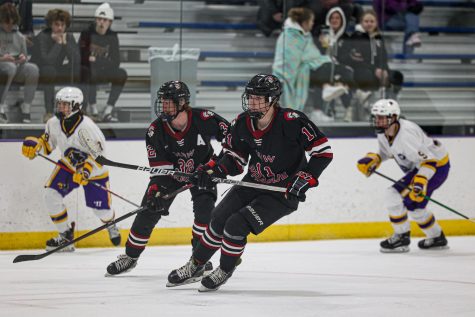 While trailing to the MN River Bulldogs 1-0 after the first period, the New Prague Trojans scored 8 goals in the second period, including five goals from junior Will Seymour, cruising to an 8-1 final score. Both feats appear to be MSHSL records.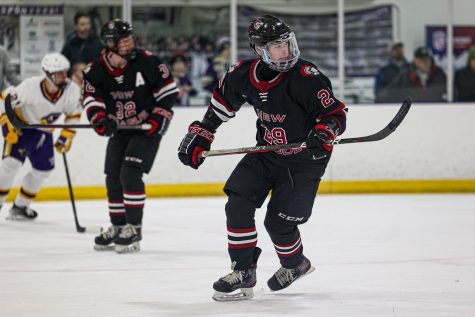 Junior forward Will Seymour's record is impressive because of his scoring in bunches. His five goals in the second period ties a state record that was set in 1995 by Dayton Larson of New Ulm, and beats the legendary John Mayasich's record of 4 goals in a period set in 1951. Seymour opened the Trojan scoring in the record period with a powerplay goal just :57 into slate, and followed up with another goal just :10 later. He completed a natural hat trick less than seven minutes later, and followed up with 2 more goals just :29 apart at the end of the period.
Junior Braeden Woitas scored two goals of his own in the period, and Senior Dominic Berry added another.
"Will is a hard-worker and talented hockey player," said New Prague head coach Brad Drazan.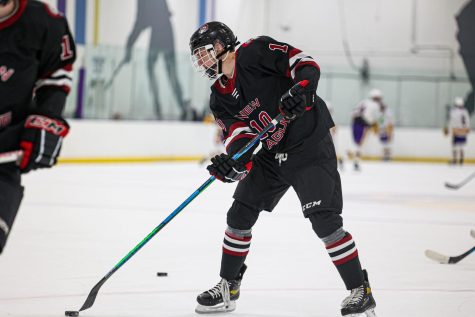 "It's no surprise with his skill and determination he was able to do something special. It is a joy to coach someone who loves to compete so much, and I am really happy for him on a big night."
Currently, Seymour is second on the team in goals with 17 on the year, and coupled with his team-leading 21 assists gives him 38 points on the season. Senior John Schmidt leads the Trojans in goals with 21 and points with 39 overall. Seymour is a multiple sport athlete, also lettering as the starting quarterback on the Trojan football team.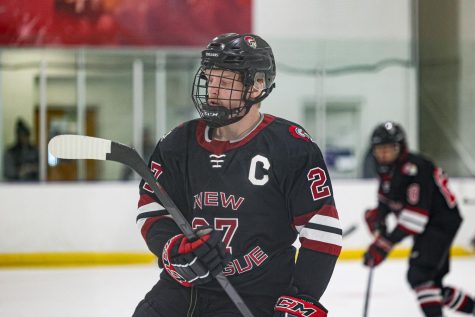 With 8 goals in the period, the Trojans appear to have bested a record set in 1945 by the legendary Eveleth High School, who scored 7 in a period that year on their way to the first MSHSL state championship ever held.
The 8-1 win for the Trojans gives them a 12-7-1 record on the season. Minnesota River, a cooperative between Le Sueur-Henderson, St. Peter, Belle Plaine, and Tri-City United High Schools, falls to 10-11-0 on the year.