Dance team wrap up
The Trojan Dance Team had yet another successful season. The team tied Chanhassen for 4th overall in the Metro West Conference which is very impressive considering the tough schools in the conference. Both Varsity Kick and Varsity Jazz placed first in their last two regular season invites at Mounds View and New Prague. They received their ticket to State at the Section Meet in Kasson Mantorville on February 11th. They were Jazz Section Champions and captured third in Kick, earning a spot at the State Meet for both Kick and Jazz. The athletes went to State for the second year in a row, but this year the Trojans continued to make history and qualified for finals in Jazz. On February 17th and 18th, the New Prague Dance Team (NPDT) placed sixth in Jazz and eighth in Kick at the State Meet.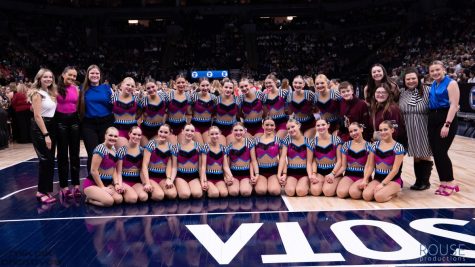 This season's captains were Madisyn Volkart, Ella Gjerde, and Megan Langeberg. The team had many coaches return this season such as Head Coach Tiffany Sandhurt, Emma Iverson, Caitlynn Nelson, and Tara Brandt, along with two new additions to the coaching staff: Lindsey Davis and Morgan Rist.  
Senior and captain, Ella Gjerde states her favorite memory: "Finding out we were Section Champions in Jazz this year.  The pure joy and excitement we shared with each other during that moment is unforgettable. It was so fun to finally achieve our goal and make NPDT history."  
Head Coach Sandhurst shares her favorite memories were revamping a new kick dance in the middle of the season, and "the excitement and pride we all felt when our name was called as a State finalist for the first time ever."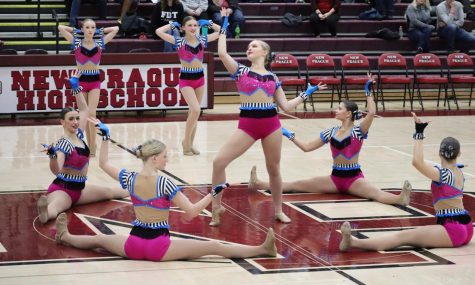 NPDT is already looking ahead to next season with drive and passion. Sandhurst's hopes for next season are, "To continue where we left off with great team morale, positivity, friendships, and drive.  We want to get back at it, encourage everyone new to join our program, and use our summer training to bond and build momentum for the next season to come." 
 Unfortunately, the team is losing six seniors this season. NPDT is always looking for new athletes to join their team.  
Gjerde highlighted, "I will miss the team atmosphere the most. NPDT is very team-based, it's not an individual sport. We all support each other, cheer each other on, and share amazing and tough moments together. This is a hard bond to find, and I will cherish it forever." 
New Prague is one of the smaller dance teams in the Metro West Conference and section 1AA so Sandhurst wants everyone to know, "We are hoping to grow our team numbers even more next season. Our schedule can work with other schedules for studio, church, etc. so contact one of the coaches to find out more information if you have questions."