Girls Hockey season wrap up
The girls' hockey season has come to an end this winter. The team ended with an 8-18 overall record and a 3-10 conference record against a lot of talented competitors. Girls' hockey was led this season by coaches Taylor Ries and Kevin Cassidy as well as senior captains Mady Picka and Kenzie O'Brien.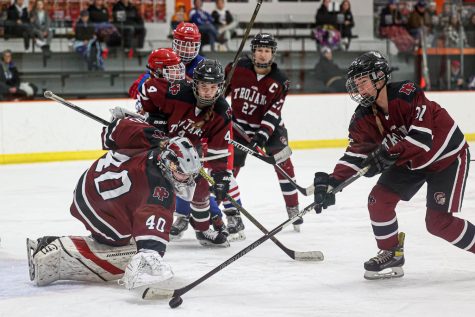 Junior Kaelyn Borwege shared her thoughts on the season: "It was really fun to play with all the girls. Even though we didn't always win, we always gave it a good effort and had a lot of fun doing it. I can't wait for next season."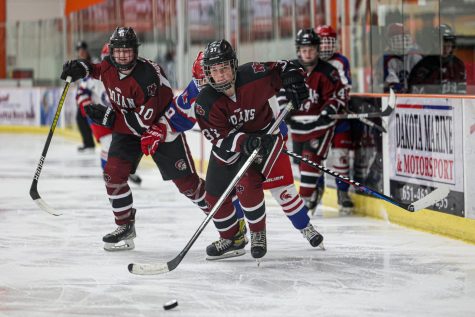 The Trojans faced a lot of tough competition this winter but pulled off victories against conference competitors Waconia and Minneapolis, setting them up to be ranked #7 in Metro West. They began section playoffs in mid-February, facing #1 seed Minnetonka in the first round. Minnetonka had an impressive record of 26-4 this season, with eight Division I recruits and five players also on the Team USA roster. The Trojans lost a hard-fought battle against the highly respected team with a lot of well-known talent, bringing their season to a close. 
The Trojan girls' hockey team had a season full of effort and resilience with hopes to come back even stronger next season.