Gymnasts are state champions
The New Prague gymnastics team had a record-breaking season. They finished it off undefeated as the 2023 Conference, Section, and State champions. Throughout the season the girls also broke some records of their own. They scored the highest team vault score in New Prague history and Sophomore Ava Bruegger tied the school record on floor three separate times.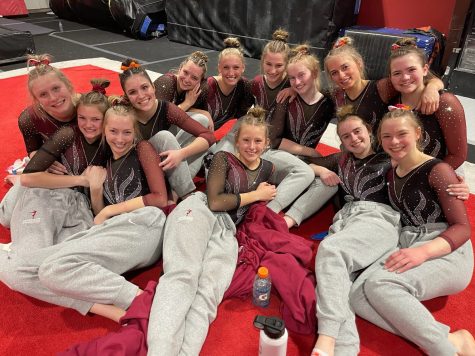 The section meet to qualify for state was held at home. The gymnasts were seeded first and crushed the meet, qualifying for state, with a season-high score of 147.775. Six gymnasts also qualified to compete at the class AA individual state meet: Ava Bruegger (All Around), Hannah Kraft (Vault, Floor), Susie Dalsin (Vault, Bars), Ella Barsness (Bars, Floor), Jadyn Klein (Beam), and Samantha Solheid (Beam).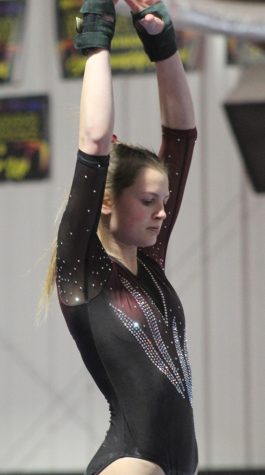 The state championships were held in the Roy Wilkins Auditorium in St. Paul on February 24th and 25th. The Trojans walked into the meet seeded fourth, but with the highest section score. They pulled out an incredible competition with every gymnast hitting their event and claimed the title of Class AA State Champions by 0.175 points. The gymnasts also had the best bar set in the state, out-scoring every team in both class A and AA. As for the Individual competition, gymnast Ava Bruegger placed 5th in All Around, 6th on bars, 6th on beam, and 5th on floor. After their win, the team was highlighted in the Star Tribune and by WCCO-TV.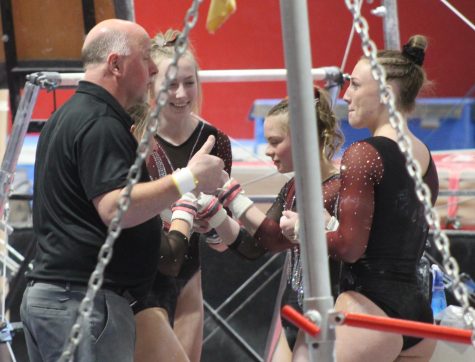 Truly, their accomplishments speak to the depth of the team. Throughout the season, many gymnasts suffered injuries that took varsity athletes out of the line-up and forced their teammates to step up. This, however, was no problem because of the tremendous talent distributed throughout the team. The support and hard work of every single athlete is what makes the New Prague gymnastics team such a powerhouse… and State Champions.
The team is led by Head Coach Darrell Christenson and Assistant Coaches Doug Amundsen and Ann Neidermeyer.