Adapted floor hockey season wrap up
The Trojan Adaptive Floor Hockey Team had yet another outstanding season! The team made their 12th appearance at the State Tournament on March 17th and 18th where they placed second. Their season was full of accomplishments which aided the Trojans' success at State. Coaches Jeremy Kalal and Michelle Kriha agreed the biggest accomplishment was their astonishing 8-0 record for the second year in a row.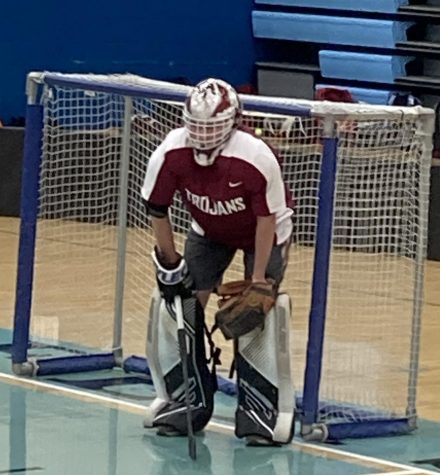 The team was established in 2008; currently, New Prague competes in the Southern Conference. Over the years, the program captured two State Titles, one Runner-Up, a third-place finish, and one Consolation Championship. New Prague's team includes athletes from TCU, Jordan, Belle Plaine, and New Prague. This year's team was led by captains Seniors Ray Parker and Aaron Adamson and Sophomore Trystan Seger.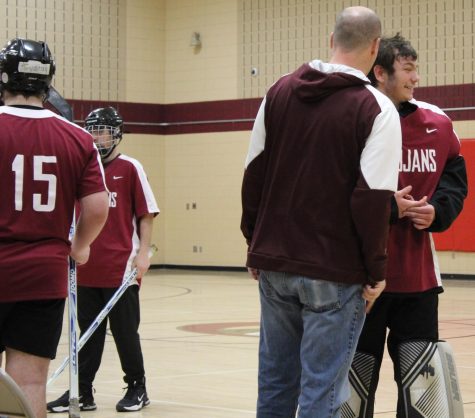 Coach Kahal's reason for coaching is, "the kids, they work so hard and take great pride in what they do." The program is full of kids who love what they do. Their hard work shows through their performance on the court. Coach Kriha's favorite memory from this season was, "Getting to the Championship Game. We are proud of our team!! 2nd place is nothing to be upset about". 
The team has various seniors, so they are looking at their younger athletes to help rebuild their team. Losing crucial athletes won't stop the team from achieving their goals next year; the team's target for next year is to make it back to the State Tournament for the 13th time.