Boys hockey season wrap up
The boys' hockey season has come to an end after a winter full of impressive accomplishments. The boys closed their season with a 16-11-1 overall record and a 4-7 record in conference play. This earned them a #5 ranking in Metro West against tough competitors including Chanhassen, Benilde-St. Margaret, Orono, and Chaska. The Trojans also made their way to the section championship this year, only falling short to Northfield. Leading the team this season was Head Coach Brad Drazan; assistant coaches Ben Witt, Joel Barzee, Eric Brever, Grant Yackly, and Colton Borwege; and captains John Schmidt, Owen Wilkins, Breck Hagen, and Peyton Becker.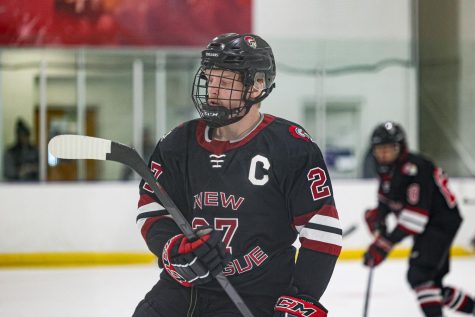 When asked about his experience leading the team as a captain, John Schmidt said, "Having the C on my jersey for the last two years has been very important to me, but doesn't change anything about the authority or role I have on the team. To me, everyone can have a C on their jersey. I have been lucky enough to be called captain for two years, and I loved being able to impact all my best friends' hockey careers."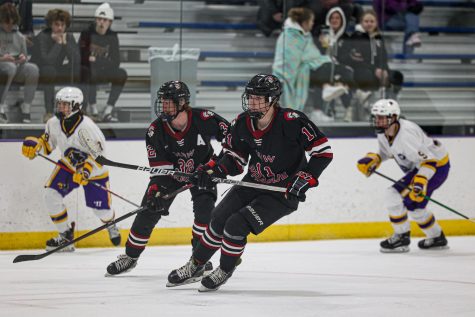 An especially memorable game for the Trojans this year was their home game against Minnesota River. The boys scored eight goals in the second period, with five of them coming from junior Will Seymour. This enormous accomplishment broke a state record that, until now, held strong since 1945. Additionally, Seymour's five goals in a period broke New Prague High School's record and tied another state record. 
After a great regular season, the Trojans entered the Section playoffs as the #2 seed and pulled off victories over Faribault in the quarterfinals and Albert Lea in the semifinals. They played hard in the section championship game but failed to stop #1 seed Northfield, bringing the season to an unfortunate close.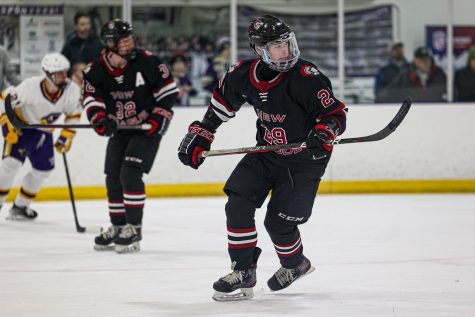 The Trojan hockey team is graduating ten seniors this year: Evan Carlson, Carter Standly, Bryce Lowy, Dominic Berry, Hugh Goggins, Tyler Giesen, Peyton Becker, Owen Wilkins, Breck Hagen, and John Schmidt. 
Will Seymour shared his thoughts on the upcoming season: "I'm feeling good about next year. We are losing a lot of great players, but we expect some underclassmen to step up in key roles to help our team."
The Trojan hockey boys ended this season with a lot to be proud of, and are ready to work hard to prepare for the next.