Boys basketball season wrap up
The Trojan Boys Basketball team wrapped up their season in March. The Trojans are coached by Dan Peterka, with Tim Ledwien and Roy Mould. The team ended with a 7-20 overall record, including 4-10 in the conference.  The team was captained by its 7 seniors, and their leadership was shown on and off the court. They played a senior-heavy lineup, with breakout players joining the mix. Sophomore Evan Weichert was among them, and earned a Metro West All- Conference Award for his 20 points per game including multiple 30+ point performances. Veteran guard Noah Washa also earned an All-Conference Honorable Mention.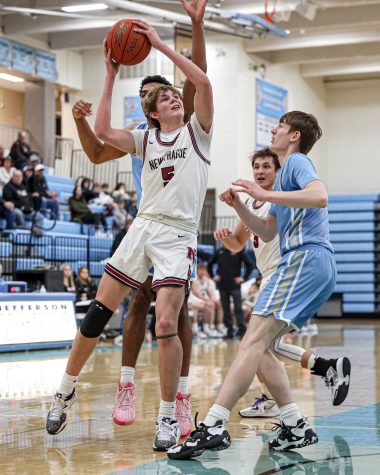 Although their record may not show it, the team had many hard-fought games that went to the wire. One included an overtime battle against the top-ranked Knights of Benilde St. Margaret. The group put up a great fight with two 20+ scorers, Washa and Weichert. They also were close to upsetting the #2 seed in sections, the New Ulm Eagles. The Trojans gave up their lead in the second half and only lost by two. This proved that they can compete with the best, and have a bright future ahead of them.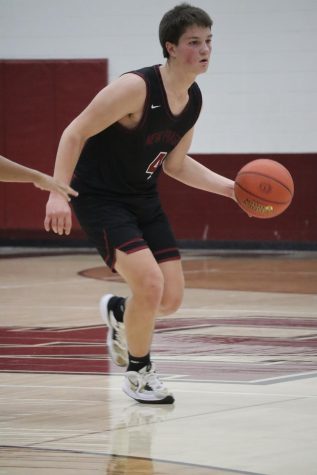 Washa spoke about his most memorable game of the season.  "The Bloomington Jefferson game was probably our best game of the season. We executed everything very well on both sides of the floor. We limited Daniel Freitag's surrounding players to get past Jefferson as a whole. Also, after that game, the vibes on the team changed because we realized that we could do some damage in the playoffs."
The Seniors graduating this year are Noah Washa, James Cavanaugh, Gavin Solheid, Truman Ahrens, Jake Hemann, Spencer LaRue, and Nathan Burkhardsmeier.  Their advice to future Trojan players is to work hard not only for yourself but to push your teammates to be better.