Check out these summer movies
With the school year coming to an end, students suddenly find themselves with extra time to work, travel, and have some fun. And there's nothing more fun than going to the theater to see the latest movies featuring beloved franchises. So, here are some big blockbusters movies to look out for in the summer of 2023.
Spider-Man: Across the Spider-Verse – June 2
With the massive success garnered by Spider-Man: Into the Spider-Verse, it was inevitable that Sony would order a sequel to keep the money train going. Based on the recent trailer releases these past few months, it's looking like an action packed movie, with easter eggs and references as far as the eye can see. Perfect for any comic book fan or the casual viewer, the movie brings back that iconic animation style that has changed the way animated movies are made. With the huge success that the Spider-Man movies have generated, it won't be a surprise if this movie does super well and gets everybody singing praise.
Transformers: Rise of the Beast – June 9
To be 100% transparent, this is the summer 2023 movie that I'm looking forward to the most. Ever since 2007, Micheal Bay has been butchering this beloved franchise and cranking out some of the worst movies I have ever seen. However, when 2018's Bumblebee came out, directed by a different guy, Travis Knight, the franchise was somewhat saved. With cleaner CGI for the robots and a simpler and more cohesive narrative, the movie quickly became one of the best Transformer movies. And it looks like this movie is going to follow the same formula with the modern special effects and story. Coupled with the return and debut of fan-favorites like Bumblebee and Unicorn, it is certain to be a fast-paced action movie that everyone can enjoy.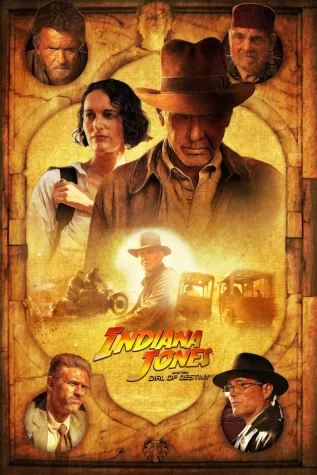 Indiana Jones and Dial of Destiny – June 30
Full disclosure, I have never seen an Indiana Jones movie in my life. However, I do know that people are excited about the release of this movie. With Harrison Ford getting up there in age, it is exciting to see one more movie featuring him and the colorful world of Indiana Jones. Coupled with fun action sequences and score composed by John Williams, it will sure be a movie to get any Indiana Jones fan excited to come to the movie theater.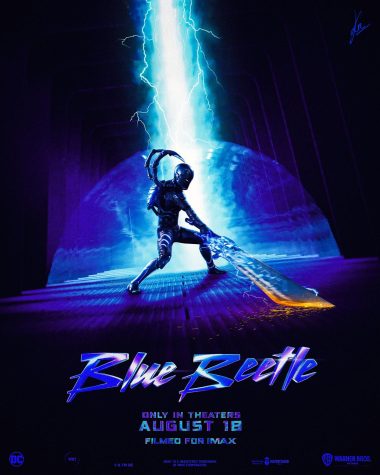 Blue Beetle – August 18 
With Warner Bros bringing us hits like Peacemaker and the New Suicide Squad, it can only be hoped that this new Blue Beetle movie will continue the trend. It will be refreshing to see a superhero that does get a lot of attention from DC, often resorting to their heavy hitter characters like Batman and Superman to carry a movie. So, it's nice for lesser-known characters with unique abilities to get the spotlight. The trailer gave us an amazing, modernized version of the Blue Beetle, already looking better than the awful CGI that was Marvel phase four. I just hope this movie can deliver what it promised in the trailers.