Foreign exchange students experience NPHS
This semester, New Prague High School welcomed three foreign exchange students into the student body. Juniors Marie Offermann and Tim Taeumler are visiting from Germany, and Lukas Janecek came from the Czech Republic.
Offermann and Taeumler both arrived in January and are leaving in June, but Janecek arrived in Iowa last August and spent his first semester living there. He then moved to New Prague for the second semester and is going back to the Czech Republic in July.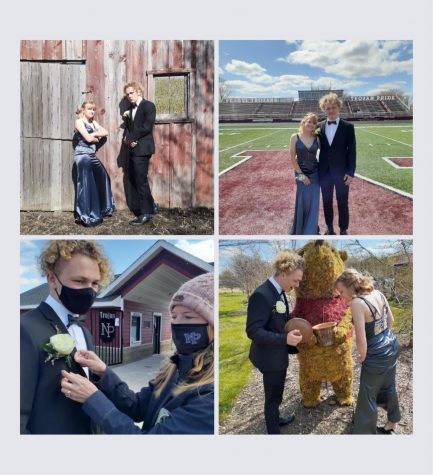 Moving across the world to live in a different country for many months is a life-changing decision. Offermann, Taeumler, and Janecek all miss their friends and family. Offermann said she misses the bread in Germany, and Janecek also misses his girlfriend.
But, despite the drawbacks of being a foreign exchange student, there are benefits. Taeumler's favorite part of his time in the United States was when he went snowboarding in Welch Village. Offermann said her favorite part has been staying with her host family, experiencing the American way of life, going to school, and participating in extracurricular activities. Janecek's favorite part of his time in the United States has been going to American schools. It was the reason he decided to come here.
All three students said that American schools are easier and more fun than their schools at home. Taeumler says that in New Prague, what is taught, how fast it's taught, and what specifically is taught are very different than in Germany. Both Offermann and Janecek noted that there are many more elective classes here than at their schools back home, and Offermann liked that American schools have so many activities, such as sports or the musical. Janecek said that at NPHS, "[I go] out of the school every day feeling I've actually gained some knowledge and I've enjoyed the day, and I've never felt this before in the Czech Republic."
The foreign exchange program brought three new students to New Prague and allowed them to experience American culture firsthand. If you haven't gotten the chance yet, introduce yourself to one of them and ask questions about their experiences. Their perspectives may change your outlook on New Prague High School or even American culture as a whole.