One more weekend to check out "The Wedding Singer"
Directed by Ben Thietje with musical direction by Nicole Thietje, this year's New Prague High School musical is based off the Adam Sandler movie "The Wedding Singer." It is about a character named Robbie Hart (played by Henry Lundeen), an aspiring rock star who gets left at the altar by Linda (played by Greta Madson). Robbie later runs into Julia Sullivan (played by Kadyn Anderson) at a wedding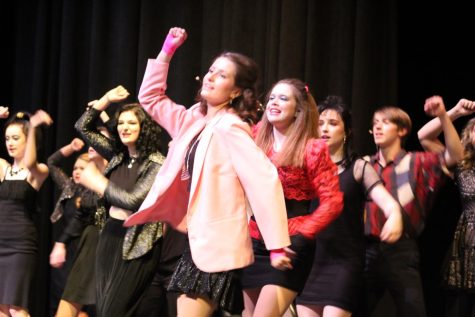 that he is performing at, and that is where sparks begin to fly. Meanwhile, Julia is in a serious relationship with a rich businessman named Glen Guglia (played by Jeffrey Price).
Remaining Performance Dates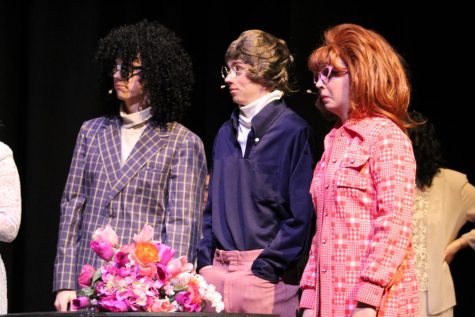 Saturday, November 27th at 7:30 p.m.
Sunday, November 28th at 2:00 p.m.
Kadyn Andersen said the show contains very good music and is a change of pace for the high school. The cast is very well constructed, and the show is overall light-hearted, funny, and relatable. 
Mrs. Thietje said, "I'm really excited for the audience to experience the show, especially the parents. I think they will (obviously) love the cast, but it's based on a movie they have likely seen, and I think they'll get all of the 80's references and fashion. It's going to be so fun!" 
So, will the show be a hit? Will Glen propose? Will Robbie get Linda back? Or will a new relationship begin? The only way to find out is to attend this high school production.